Humans of Steel Supply: Dan Rivera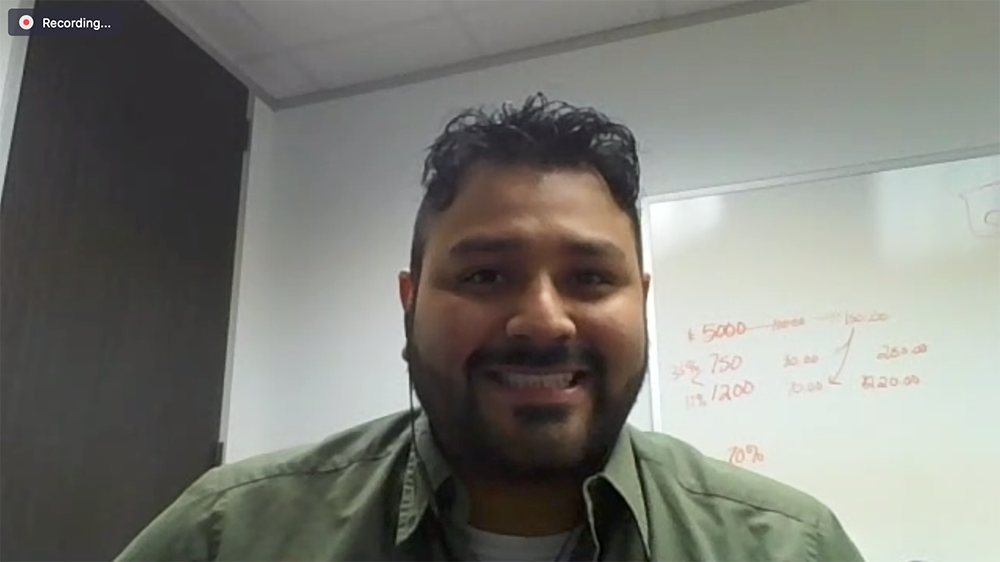 We won't let COVID-19 stop us from giving you more Humans of Steel Supply blog posts. So we conducted an interview through Zoom and even took his picture.
Meet Daniel Rivera:
Daniel was born and raised in Houston. He's been working with us for about 12 years and you can find him in Steel Supply's building in the North location as a Sales Associate.
How did you get into the industry?
"A friend had connections with the Operations Manager. They were looking for people so I started in the warehouse and moved my way into a sales associate."
How has it been seeing growth during your time?
"I have seen a lot of change. Change for the better as far as more policies, guidelines, and trying to keep business growing. A lot of change but for the better."
Do you have any fun stories or memories?
"When a new Salesman started and he had long hair, he ended up losing a bet in a football game with another Salesman. The new guy agreed he would let the other guy cut his hair. So the winner grabbed some scissors and chopped it all off, it was pretty funny. There's plenty of memories we can talk about."
What's your favorite part of working at Steel Supply, L.P.?
"I like helping, I've been in customer service for a long time and that has been useful. I help other sales guys, including the customers."
Since working in Steel Supply, Daniel has been able to work under several roles that have all been useful in helping others.
What do you like to do outside of work?
"I like watching movies a lot and spending time with friends. Right now, I just got some tools to start learning more about welding. So that's one of my main things, welding has always fascinated me so now I am looking into it."
How has the COVID-19 affected work or life in general?
"I am the only one in my household that is going out to work. My girlfriend is an actual teacher and I am doing my part to stay safe. I had a couple of family members who did get sick in Dallas, but I have been staying positive mentally. Business-wise, we are still quite busy despite the precautions put in place to prevent the spread of the disease."
---