Angle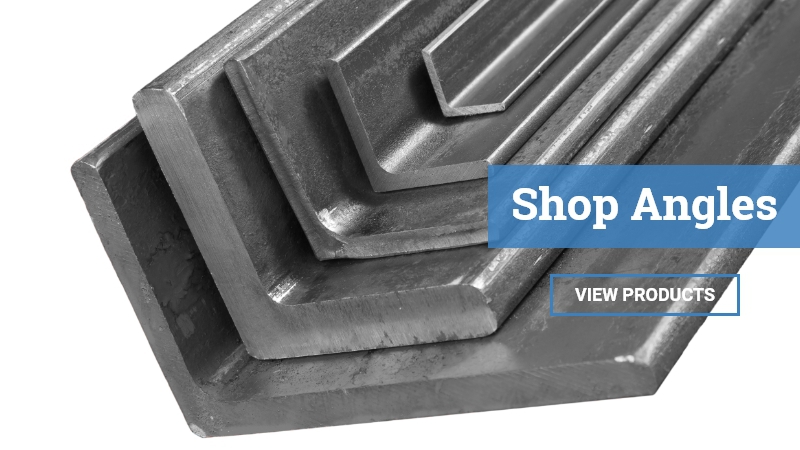 Steel Angle, sometimes called angle iron, is named for its shape. Steel Angles provide two flat surfaces that are perpendicular and provide good resistance to bending in any direction.
Steel Angles are one of the most common Structural Steel Shapes and are widely used in structures and construction. They are available both as "Equal Angles" where both legs are the same size and "Unequal Angles" where the legs are different sizes.
Steel Supply, L.P. has an extensive stock of A36 Steel Angles. In addition, we also have many sizes of Galvanized Angles in stock. Other grades including A572-50, A588, and A529-50 as well as stainless steel angles and aluminum angles are available on request.
Steel Supply, L.P. has production sawing capabilities to make pallets full of cut-to-your-specifications Steel Angle parts for your jobs. We can even miter cut Steel Angles for your job!
Angle
Leg thickness: 1/8" to 1".
Leg widths: 1/2" to 8".
Lengths: 10' to 40'.
Grades: A-36, A529-50, A572-50, A588.
-Steel Supply, L.P. can custom cut angles to any size necessary to meet the customer's need. Minimum purchase may be required.
click here for a list of available angles