Embed Plates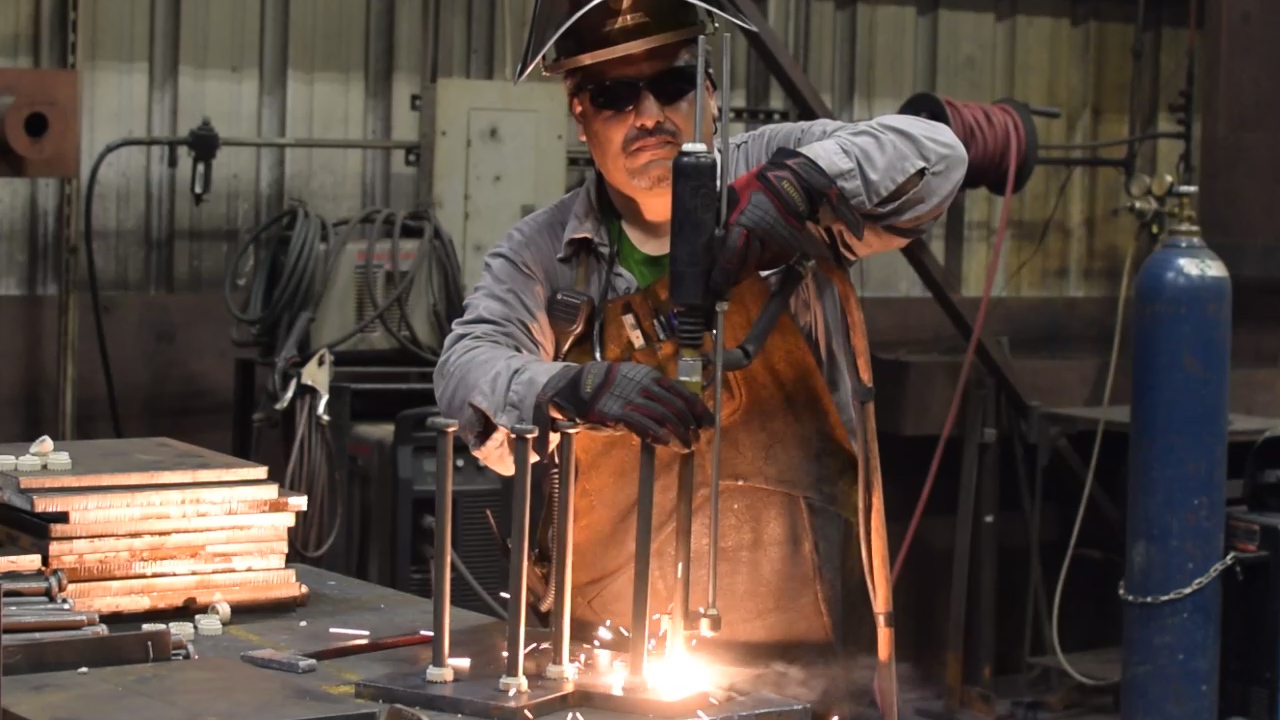 The best way to connect steel to concrete. We fabricate Embed Plates to your specifications.
Welding studs are used to make the embeds fabricated by Steel Supply, L.P. These are sometimes called Nelson studs, but that name is a trademark of one of the manufacturers of these studs.
When welded to a flat plate, the resulting product is called an Embed Plate. A vital component in the construction industry these are most often used in the construction of tilt-wall concrete buildings, but can be used anytime there is a need to attach steel to a concrete panel or slab.
When welded inside a steel angle, they are called curb anchors. These are used to strengthen the exposed edge of concrete and are frequently used in loading docks.
Steel Supply, L.P. can fabricate these Embeds to your specs so you can focus on your project.
We offer a few common sizes in our online store to Buy Now.
Or we can quickly produce concrete embeds to your custom specs. Request a Quote
Take a peek behind the scenes and learn how we make them: