Flat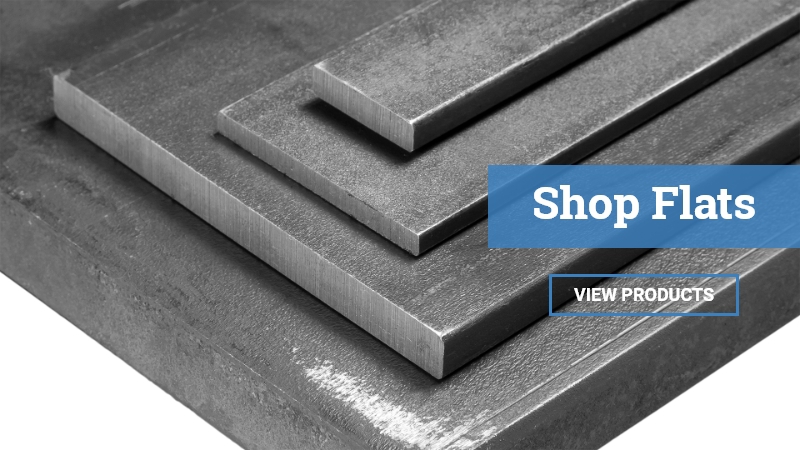 Steel Flat Bar is used in a wide variety of applications in the construction, engineering, manufacturing, mining, grating, fabrication and many other industries.
Some Common Uses:
Industrial Tools
Steel Framework
Maintenance & Renovations
Vehicle Trailers
Industrial artwork, such as statues
Steel Flats can be manufactured by two different methods – rolling at the Steel Mill which produces Mill Flats or Sheared and Edged from steel plate. Flats that are sheared and edged have a different finish on the edge from the flat sides and are not as precisely dimensioned.
1/8" carbon steel flats are sheared and edged, 3/16" & 1/4" carbon steel flats are routinely produced by both methods, and most others are mill flats.
Stainless Flats are often available both as less expensive Sheared and Edged as well as higher priced Mill Flats. If there is a significant quantity needed, the stainless can be Hot Rolled Annealed, which will give it a gray finish.
Steel Supply, L.P. sells corrosion resistant steel as both galvanized flat bar (hot dipped in zinc, less expensive, but weaker) and stainless flat bar (stronger, more expensive, better corrosion protection).
We offer 4' and 8' sections of flat bar online, and can cut it to your specifications
Flat
Stocked in thicknesses from 1/8" to 2"
May be sheared material or true mill flat
Material: Hot rolled, Cold rolled
Widths: 1/2" to 12"
Lengths: HR- 20' to 40'. CR-12'
Grades: A-36, A529-50, A572-50, A588, C1018
-Steel Supply, L.P. can saw cut flats to any size necessary to meet the customer's need.
-Custom widths are also available via plasma cut plate. Click here for more info or inquire.
-Flats are also available in stainless steel, aluminum and galvanized.