Gratings & Expanded Metal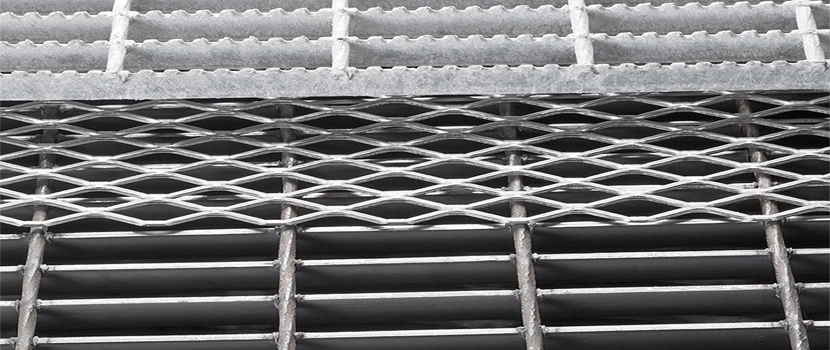 Bar Grating
Widths: 2' and 3'.
Lengths: 20' and 24'.
Heights: 3/4", 1", 1-1/4", 1-1/2" and 2".
Thickness: 1/8", 3/16" and 1/4".
Finishes: Unpainted, Galvanized, Smooth and Serrated.
Style: 19W4. Other styles available, please inquire.
-Also available in stainless steel, aluminum and fiberglass. Please inquire.
Expanded Metal
Sheet sizes: 4'x 8', 4' x 10', 5' x 10' and 6' x 10'.
Some patterns available in smaller pieces.
Diamond pattern(s): From 1/4"-#20 up to 7.00# grating.
Available in flattened or standard.
Stainless and Aluminum expanded metal also available.
Steel Supply, L.P. also stocks perforated metals. Please inquire.