Plate and Sheet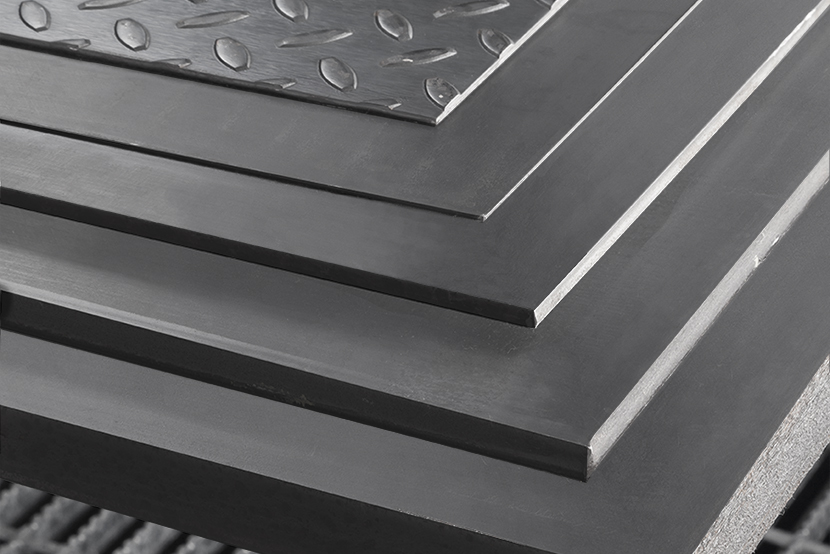 Steel Sheets, Steel Plates, and Steel Floor Plates are essential items for industrial construction. Steel Supply, L.P. carries a large inventory of these materials in a wide range of thicknesses, sizes and grades.
We stock Sheets that range in thickness from 28 gauge (about 1/64 of an inch) to 10 gauge (about 9/64 of an inch) and in sizes up to 8' by 20'.
Steel Supply, L.P. carries Steel Plate from 3/16" of an inch to 6" thick, in widths from 4' to 10' and lengths from 8' to 40'.
Our Floor Plate inventory ranges from 1/8" to 1" thick, 4' to 8' wide, and 8' to 40' long.
All of these are available in a variety of Grades and Finishes.
We also have an extensive stock of Aluminum and Stainless Steel Sheets, Plates, and Floor Plates.
Steel Supply, L.P. can CNC Plasma cut Steel Plate to your exact specifications. Using Oxy fuel, we can cut Steel Plate up to six inches thick. We can make everything from simple steel squares to custom made pipe flanges to intricate cutout designs.
Plate
Thickness: 3/16" to 6".
Widths: 4' to 10'.
Lengths: 4' to 40'.
Grades: A-36, A516-70, A572-50 and other alloys available, please inquire.
Floor Plate
Thickness: 1/8" to 1".
Widths: 4' to 8'.
Lengths: 8' to 40'.
Grade: ASTM A786.
Sheet
Thickness: 10 gauge to 28 gauge.
Widths: 4' to 8'.
Lengths: 8' to 20'.
Material: Hot rolled, cold rolled, pickled & oiled, and galvanized.
Grade: A1011.
Steel Supply, L.P. can custom plasma-cut plate or shear sheet to any size necessary to meet the customer's need.
Plate & Sheet are also available in stainless steel, aluminum and galvanized.