Channel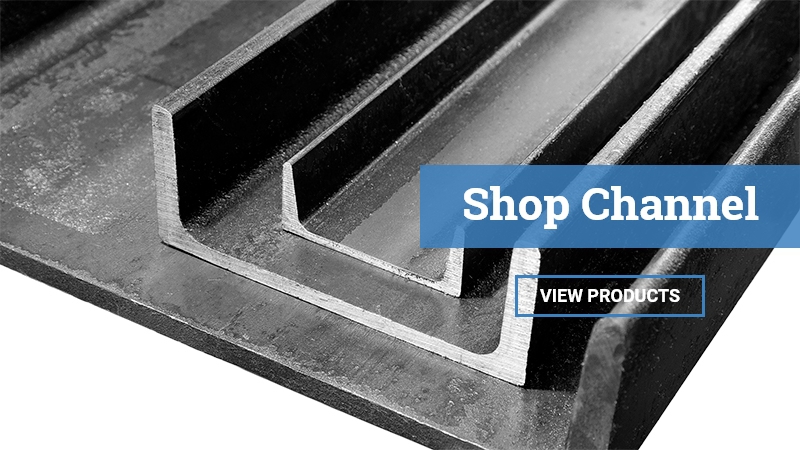 Steel channel is frequently used to frame smaller structural projects, or provide intermediary support in large construction. Bar channel is often used for railing bases or to make non-structural items such as fences. We stock A36 channel and can procure A572-50, A588 as well as galvanized, stainless steel or aluminum channel at your request.
Standard channel
Inside flange surfaces have approximately 16-2/3% slope
Generally specified by the width of the web and weight per foot
Widths: 3" to 15"
Weight: 3.5# to 50# per foot
Lengths: 20' to 50'
Grades: A-36, A572-50, A588
Miscellaneous channel
Flanges have a consistent thickness
Widths: 3" to 18"
Weight: 7.1# to 58# per foot
Lengths: 20' to 50'
Grades: A-36, A572-50, A588
Bar channel
Generally used for non-structural purposes
Widths: 1" to 2-1/2"
Thickness: 1/8" and 3/16"
Length: 20'
Grade: A-36
-Steel Supply, L.P. can saw cut channel to any size necessary to meet the customer's need. A thinner channel can be punched to your specifications and thicker channel can be customized with our plasma cutters.
-Channels are also available in stainless steel, aluminum and galvanized. Specifications will vary.