Capturing Creativity: Showcasing Customer Photos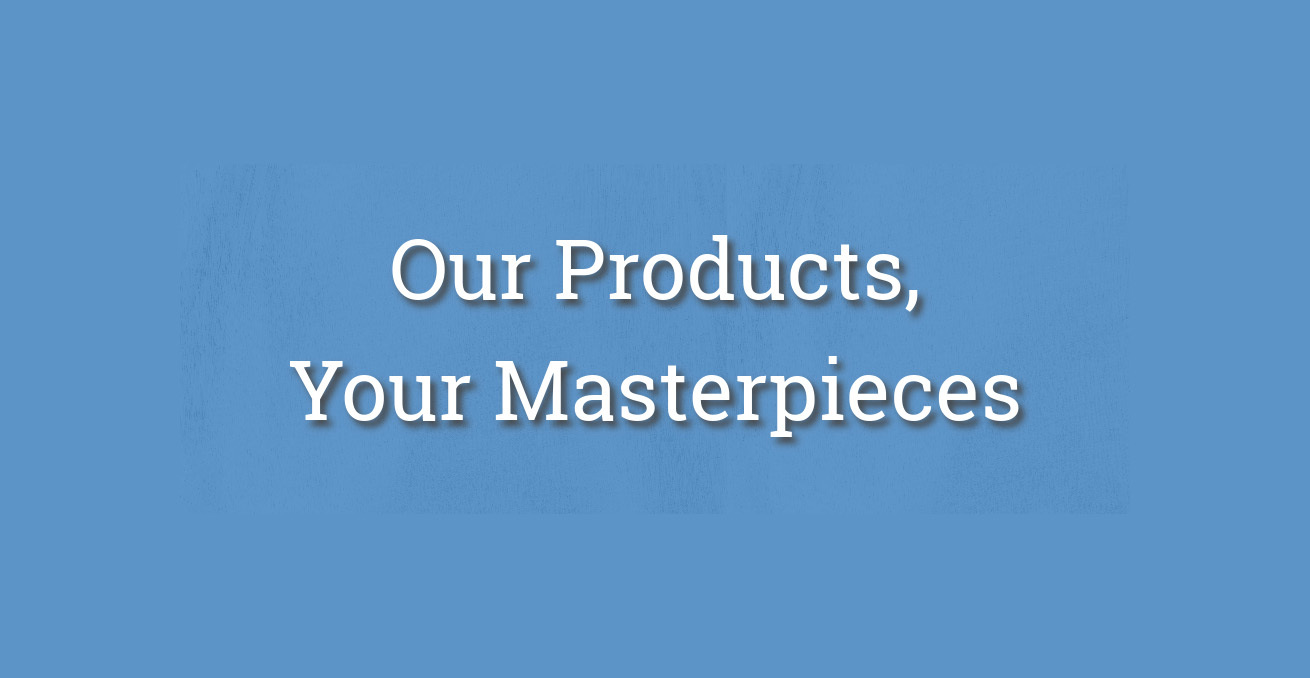 At Steel Supply, we take immense pride in providing steel products that cater to various needs and projects. But what truly excites us is seeing the remarkable creations that our customers come up with using our steel materials. From wedding receptions to fire extinguisher bells and home decor, our customers' ingenuity knows no bounds. In this blog post, we'll share the images of some of our customers who have turned our steel supplies into works of art.
One creative use of our steel products came from a homeowner with an interest in Art. She chose to incorporate Steel Supply's steel panels into her home, creating an elegant ambiance.
Her room transformation showcased the versatility of our steel products, proving that steel can be just as stylish and chic as it is functional.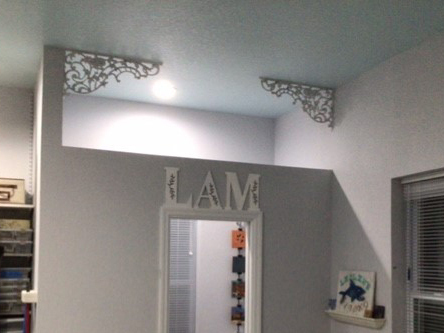 When it comes to wedding planning, every couple strives to make their big day unique and memorable. One of our customers, decided to add a personal touch to her wedding reception by incorporating steel panels from Steel Supply. She turned our steel sheets into exquisite panels that adorned the walls of her reception venue.
The panels served as a beautiful backdrop for the wedding photographs and added an industrial-chic element to the decor. Sarah's creative use of our steel supplies demonstrated that steel can be as elegant and versatile as any other material.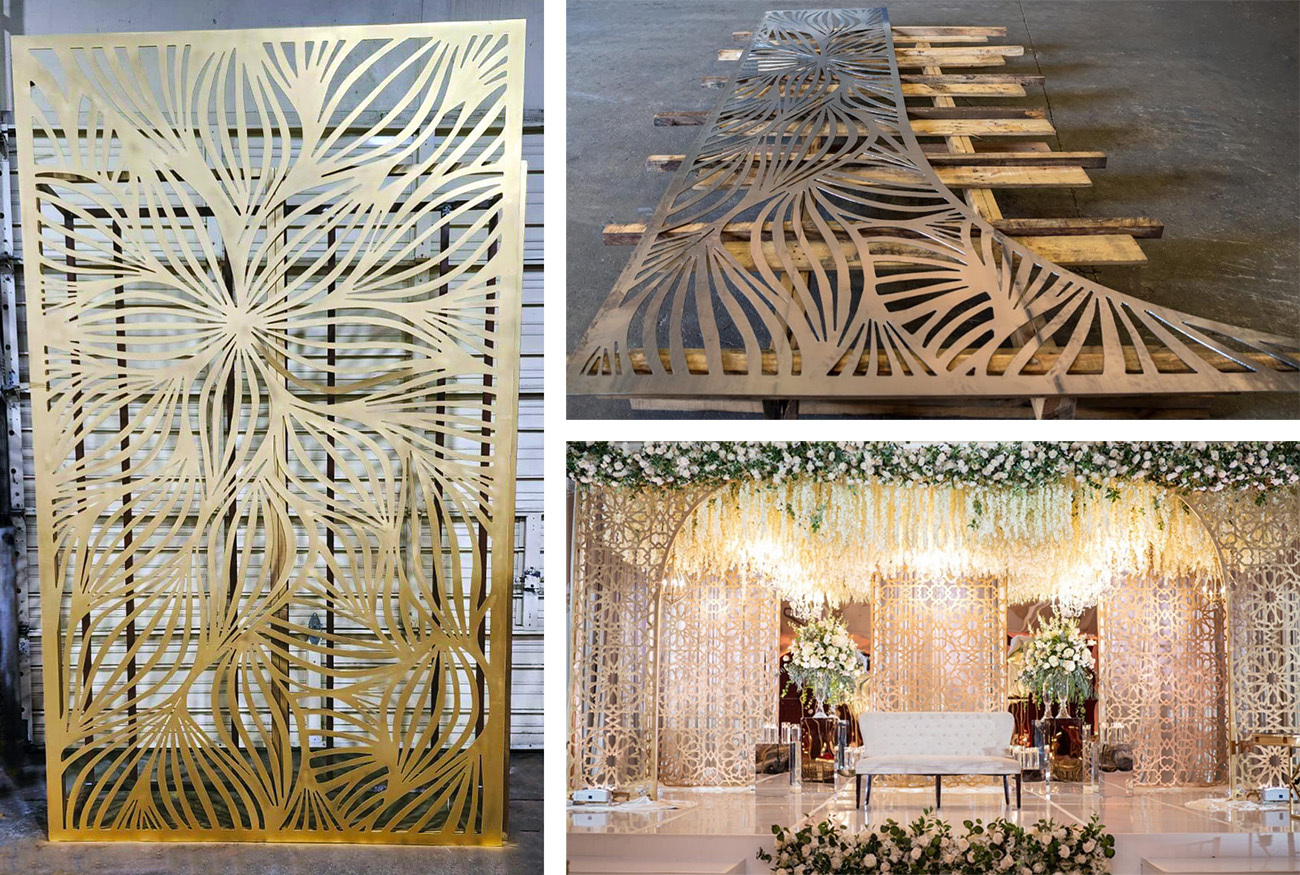 Who would have thought that old, decommissioned fire extinguishers could be turned into a bell? That's exactly what one of our customers, Leo from Florida, did.
Leo carefully crafted a set of fire extinguisher bells. The end result was a charming and melodious bell. He also shared a few photos of how he is using some of our ornamental iron products to decorate his beautiful bells.
We offer a sincere hat tip to Leo for his creative use of our cast iron balls, hammered ring face, and tubing circles.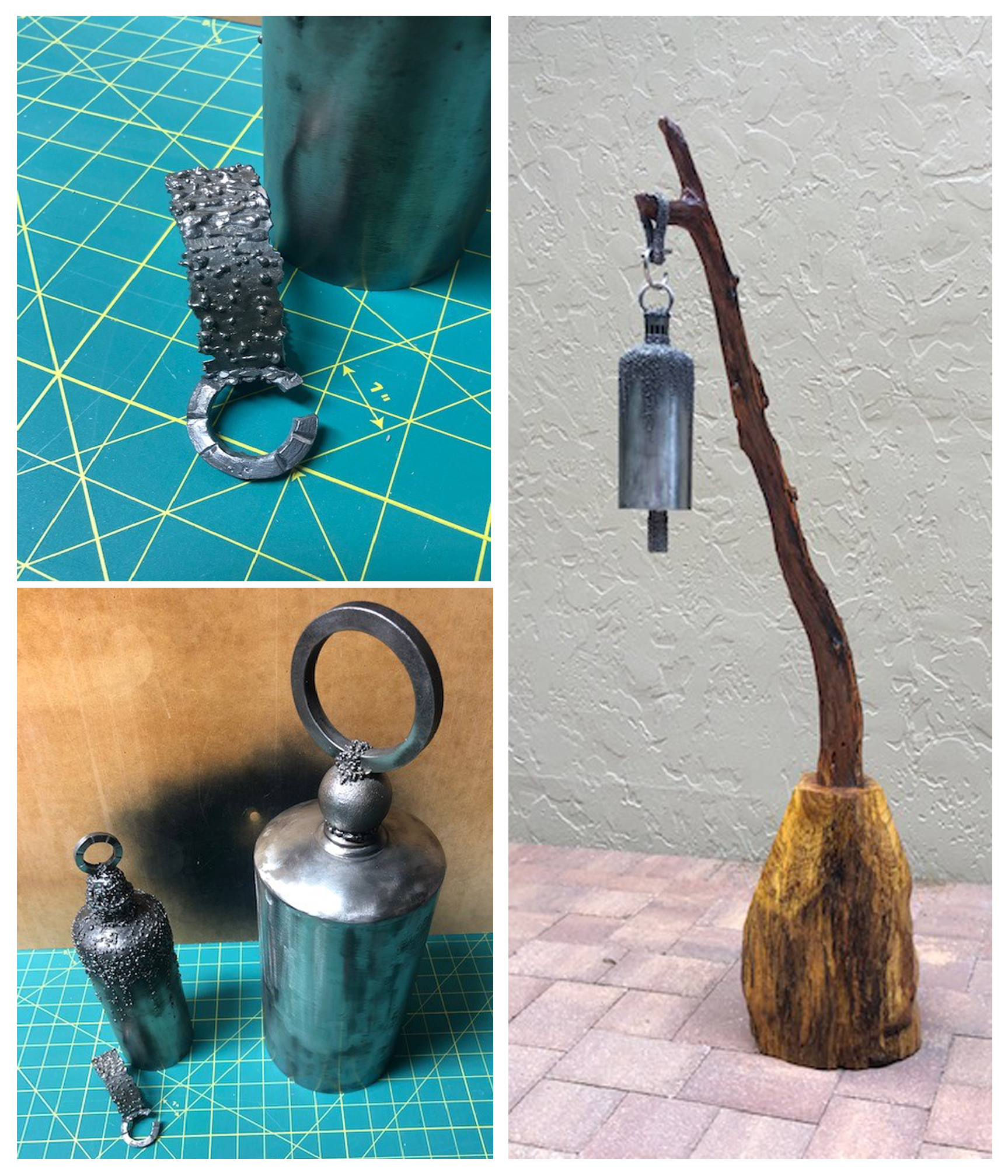 The stories of these creative customers are a testament to the endless possibilities that Steel Supply offers.
At Steel Supply, we're thrilled to be a part of these inspiring journeys, and we look forward to being a part of yours. So, if you're looking for a variety of steel supplies that can turn your creative visions into reality, don't hesitate to contact us. Who knows, your story might be the next one featured in a blog post, inspiring others with your ingenuity and craftsmanship. Remember, at Steel Supply, the possibilities are as endless as your imagination!
---