Humans of Steel Supply: Kristen Breum
In Summer 2005, Kristen was given a job at Steel Supply, L.P., and her temporary job position of three weeks turned into 17 years! "It was luck," Kristen said.
Kristen started her job by answering the phones. After six weeks, she was asked to stay; since then, she has grown into many roles and is now the Finance Administrator.
As part of the finance team in a male-dominated steel industry, Kristen states she continues to see the growth of women being employed in leadership roles, especially at SSLP, "it is awesome and refreshing to have a women's perspective," said Kristen.
She has also had the opportunity to join the Association of Women in the Metal Industries (AWMI) to network with other women every year and share their Steel stories.
What's your favorite part of working here?
"The people, it's like my home away from home. Everyone we get to work with here has a special uniqueness that we can bond in such a significant way; it's like a bunch of brothers and sisters working together. We get along well, and we come together as a team."
What's your favorite memory at SSLP?
"One of the memorable things I remember, about 10-12 years ago they had a holiday party at the warehouse, and we brought our families in. They had a BBQ, D.J., magician, and it was neat to connect with people and meet everyone's families. We have our families outside of Steel Supply, L.P., but Steel Supply, L.P. is kind of our family; it's like our home away from home."
Kristen said she is excited about the new building at our South location, "It's coming along beautifully, seeing it in person is incredible and the process they have made. Everyone is excited about it."
Although Kristen was born in Ohio and moved to Texas when she was just 6-months-old, she is a true Texan girl. She has been married for 18 years and has three kids. Before being employed at SSLP, she was a vocal performance major, sang the national anthem at an event, and enjoys being the best karaoke singer.
Fun fact: She met her husband in an AOL chatroom!
Outside of work, Kristen spends a lot of time with her kids doing extra-curricular activities like band and sports.
"If I am not here at work, then I am usually down at the baseball field or in marching band competitions for my kids."
If you ever get the pleasure of meeting Kristen, you will be greeted with her bubbly personality. She loves communicating with customers and being able to help where she can. "I do live by the golden rule 'treat others the way you want to be treated,' I want people to feel warm and welcomed," said Kristen.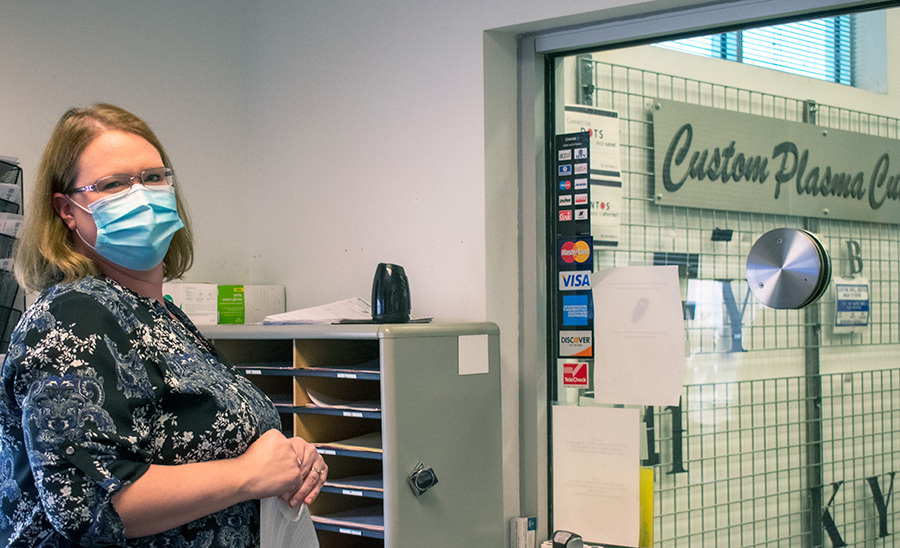 ---