Humans of Steel Supply: Jason Gunn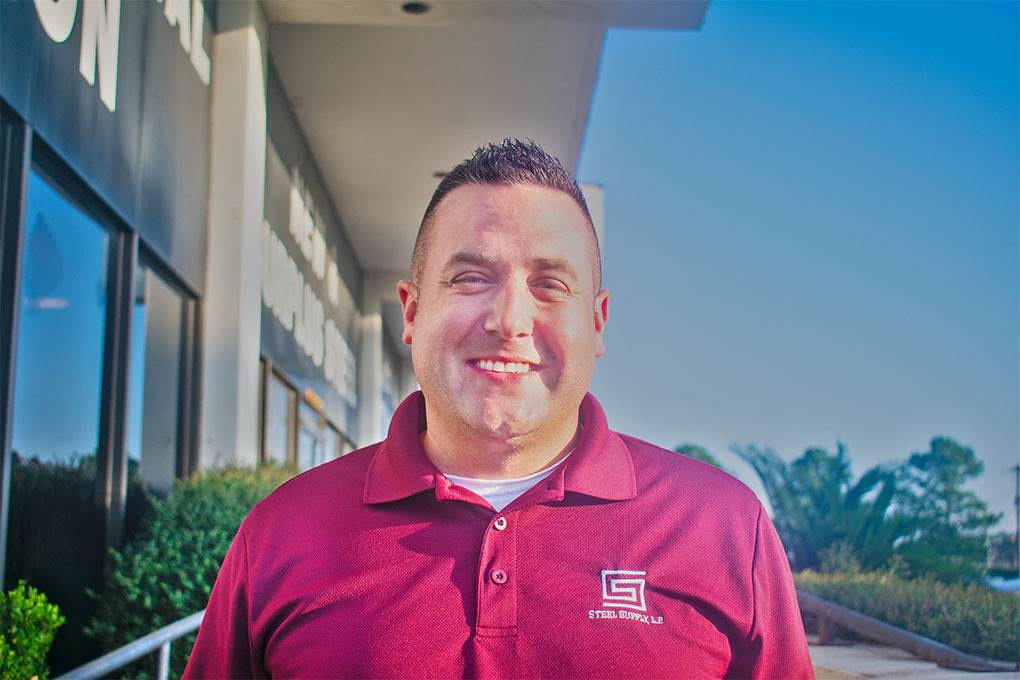 Meet Jason Gunn:
Jason is originally from Dickinson, Texas. He's been working with us for about 12 years and you can find him in Steel Supply's building in the South location. Jason said he likes to be close and open to all of his clients.
How did you get into the industry?
Jason said his first memories of oil and gas were when his dad would take him as a kid to see his uncle drill wells in East Texas. After college, he met with Juan Martinez at a job fair and was sold on the idea of working for Steel Supply, L.P. "They've been taking care of me ever since I started so I'm good here."
What's your favorite thing about working at Steel Supply, L.P.?
"I like my freedom and the environment I work in."
What do you bring that's unique to the company?
"I'm overseeing a lot, multitasking, going as fast as I can and making sure it's all done."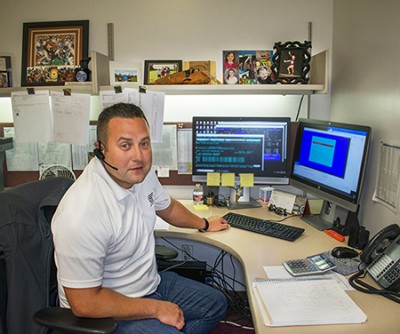 Do you have any fun stories since you've been working here?
"It's just fun here! Recently the air went out and people were working in tank tops, it was hot and I was dripping. But you can take the good with the bad and it was an experience you'll remember because it gives you character having to work in those conditions.
All the people I've met, some have come and gone, we've had tight relationships. Tailgates are always fun, we have a cool tent and awesome food, thanks to Micah and his wife, shoutout to them."
You might know Jason as the sales guy but outside the office, he's a father and a husband. What's your life out of work look like?
"I got four girls. Two of them are in gymnastics, one is in violin and the other one is two-years-old and she is into Peppa Pig. I come home, I cook a lot and I try to clean. You know that saying 'happy wife, happy life.' So I believe in that, you can either have a clean house and a happy family or a dirty house and everyone is walking on eggshells. So I find that middle and I try to flip back and forth. (laughs)"
Any hobbies you like to do?
"I like playing pool, golf, darts and anything you can do in a bar is fun."
The last thing Jason talked about is how his wife reminds him to stay humble in the midst of everything. So he takes his family to church, remembers his values and tries to see the big scope of things. At the end of the day, things work out but you have to put the effort in, Jason said.
---