Offshore Technology Conference 2022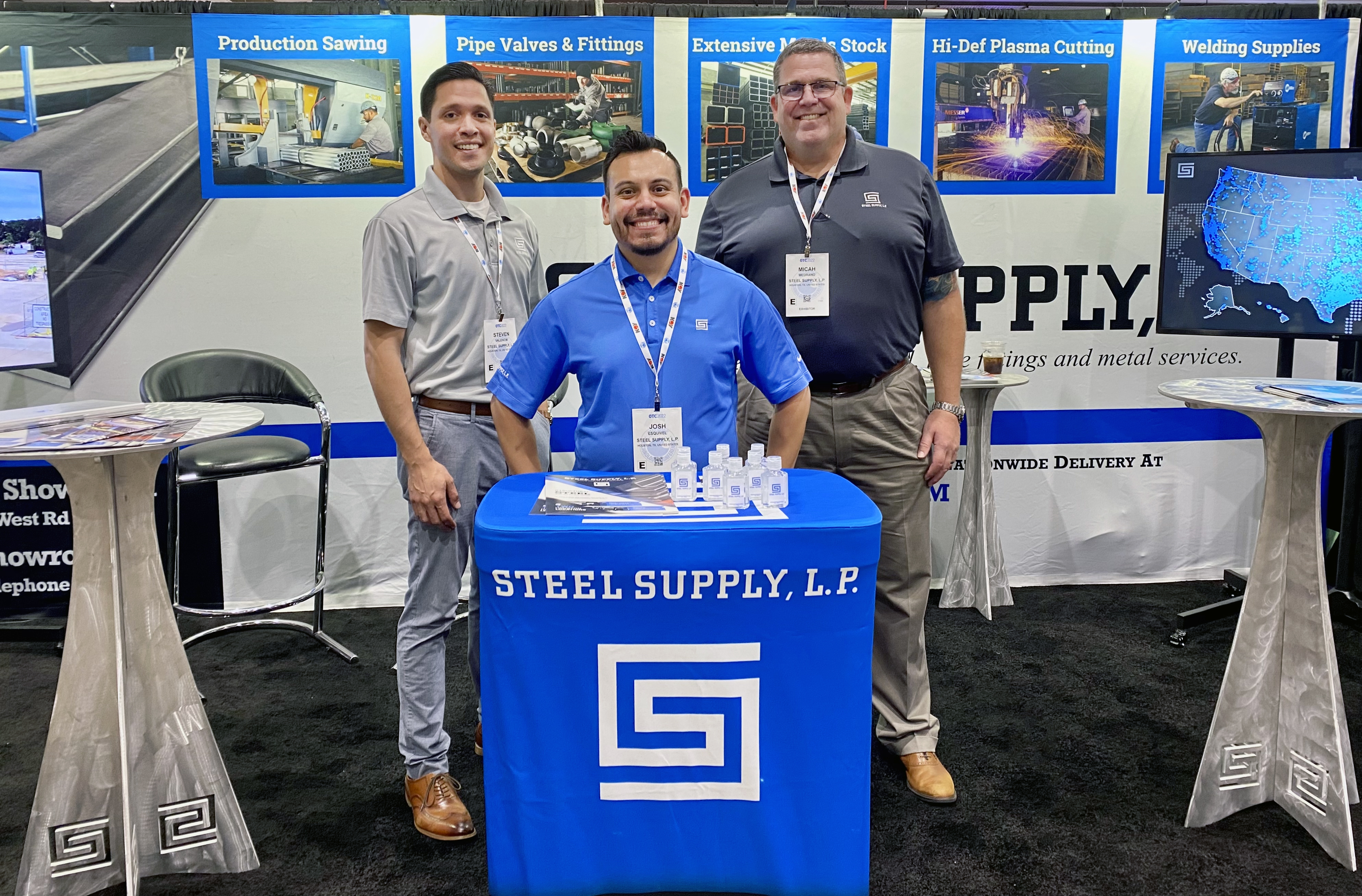 Every year, Steel Supply, L.P. attends the Offshore Technology Conference (OTC), where the world's energy professionals meet to collaborate, share ideas, and discuss the changing energy landscape of the offshore energy sector. As a company, we enjoy being part of such an incredible conference to meet and build new relationships with people, have conversations with other professionals, and share more about what we do!
Each year you can find us in the exhibition, where you have the opportunity to stop by our booth and chat with us. If you could not attend this year but are curious about what to expect, we talked to our team to help give you insight into the four-day event!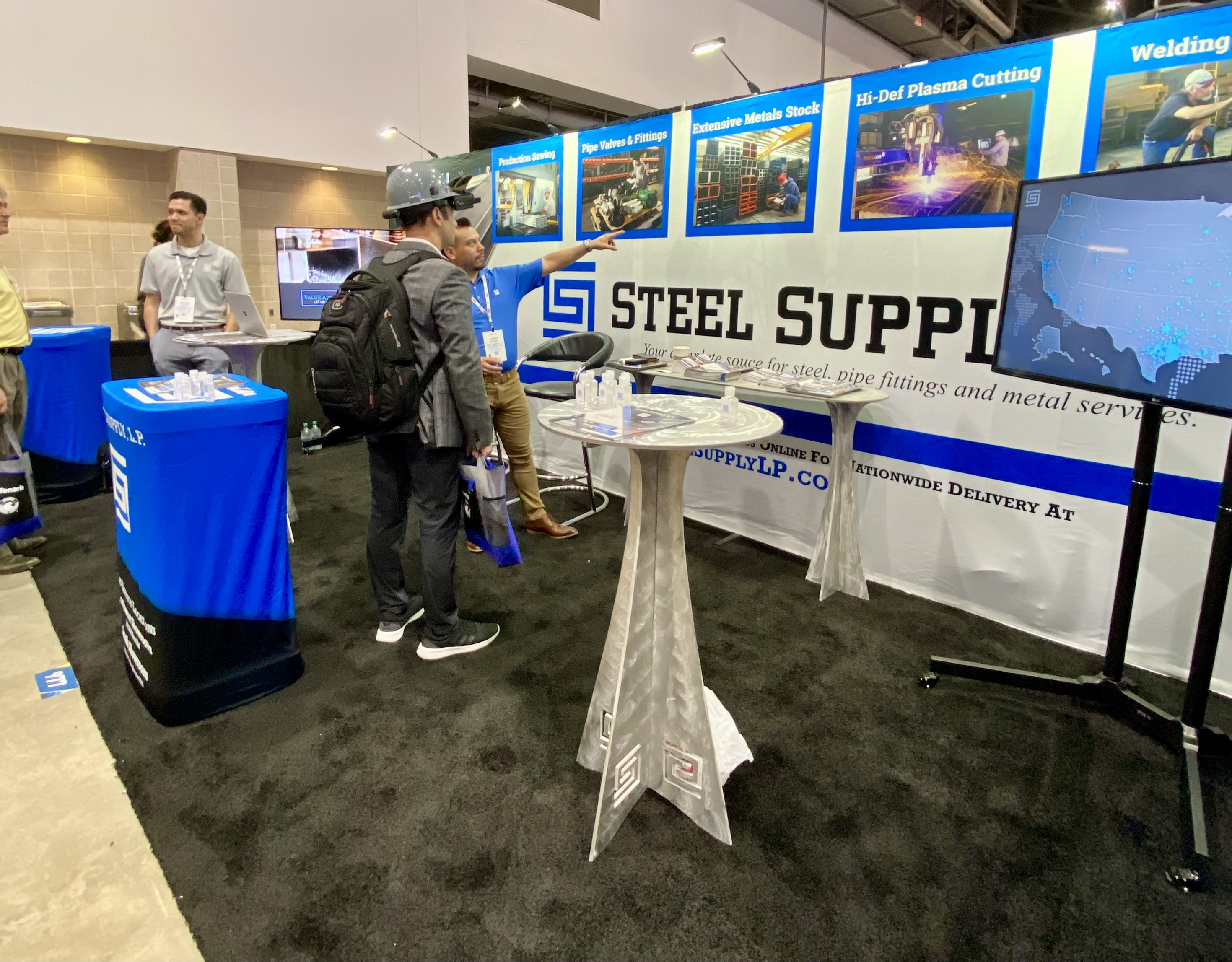 Steven (on the left in the photo) has been attending OTC for five years, and his favorite part of the event is interacting and being immersed with people from all walks of life. "We met some people today from Sudan and Vietnam, that was just this morning," Steven said.
Steven says the interaction and building of relationships with people, he always mentions the biggest thing here at Steel Supply, L.P. is our customer service because we always provide service and transparency.
Josh (in the middle of the photo) has been attending OTC for six years. Josh enjoys seeing what other people and businesses create, especially different parts of the steel industry, and how they all work together.
Is it inspiring to see all these other components of the industry in one place?
"Very much so, you see all these companies and people talk to others who have been working in their company as long as you have, and it's like wow, like it's amazing," Josh said. "We are all working together, and all parts of our companies are working together to get to the finished product."
Josh said that he has consistently seen Steel Supply, L.P. grow ever since attending OTC. "From having a small table to a small booth to what we are putting in now, it makes you happy working at a company that is growing, and you see the growth, and it's amazing being part of it. It's amazing seeing the growth of your company and how amazing they are doing to put their name out there."
Micah (on the right) has been attending OTC for three years.
"My favorite part is getting to meet new people; I enjoy the fact that we can meet new people in the industry that come by," said Micah.
What to expect if you attend OTC?
Josh and Micah recommend wearing comfortable shoes, stopping, looking at all the booths, and talking to people.
"The technology that they have now are quite impressive, like amazing. I have a mechanical background, so to go through and see some of the stuff they have out now from when I was working, not so much in the oil and gas industry, but working with equipment that they have, is an amazing difference" said Micah.
---