Ring my Bell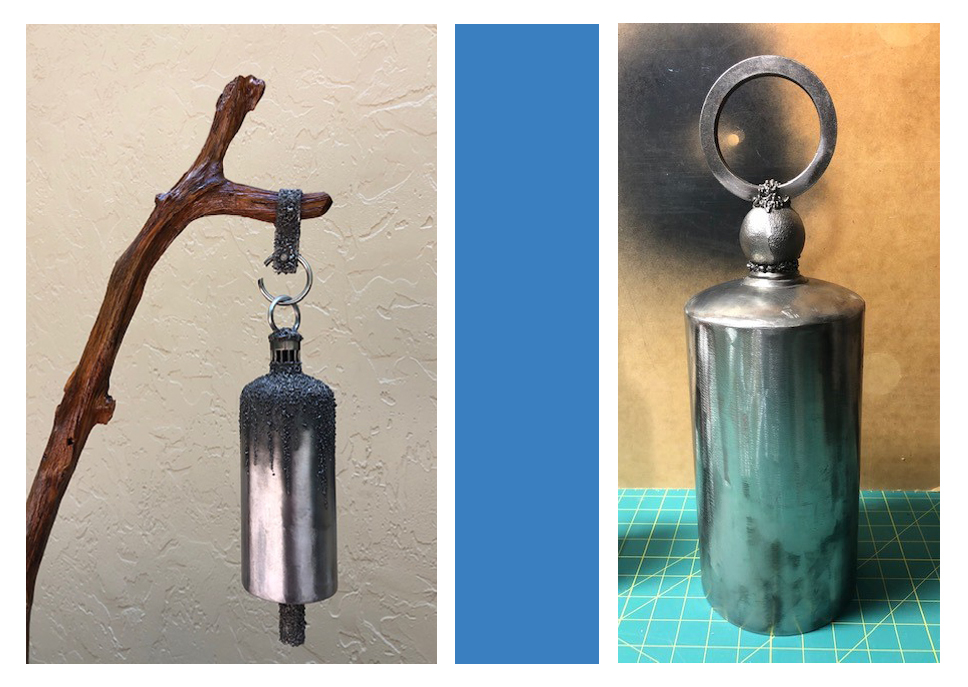 We are always excited to learn how our customers use our products in ways we had not considered.
We have seen pipe fittings used in making rustic lamps, other fittings used in glass blowing, and more.
Leo from Florida showed us a cool product he makes – decommissioned fire extinguishers reborn as bells!
He also shared a few photos of how he is using some of our ornamental iron products to decorate his beautiful bells.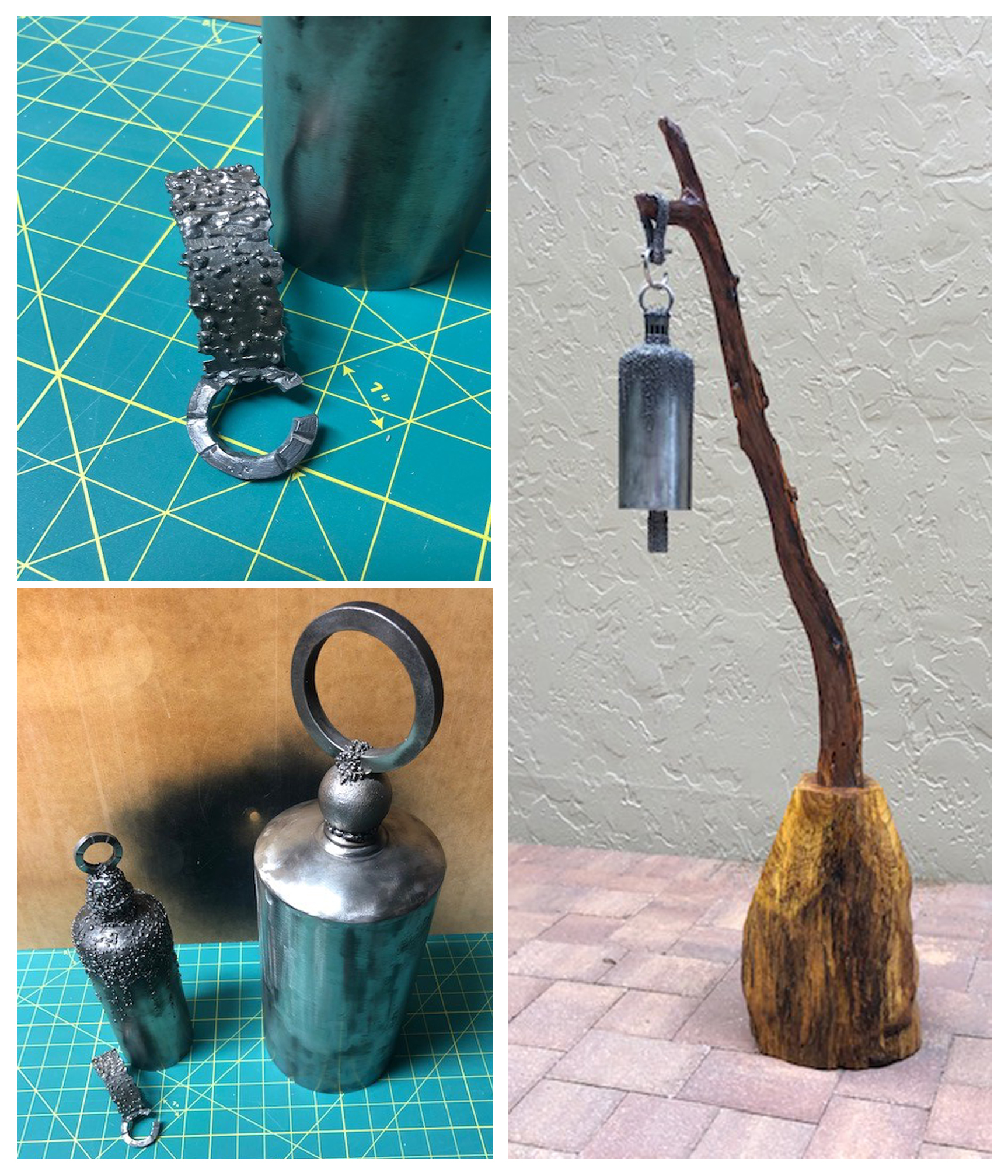 ---