Humans of Steel Supply: Josh Esquivel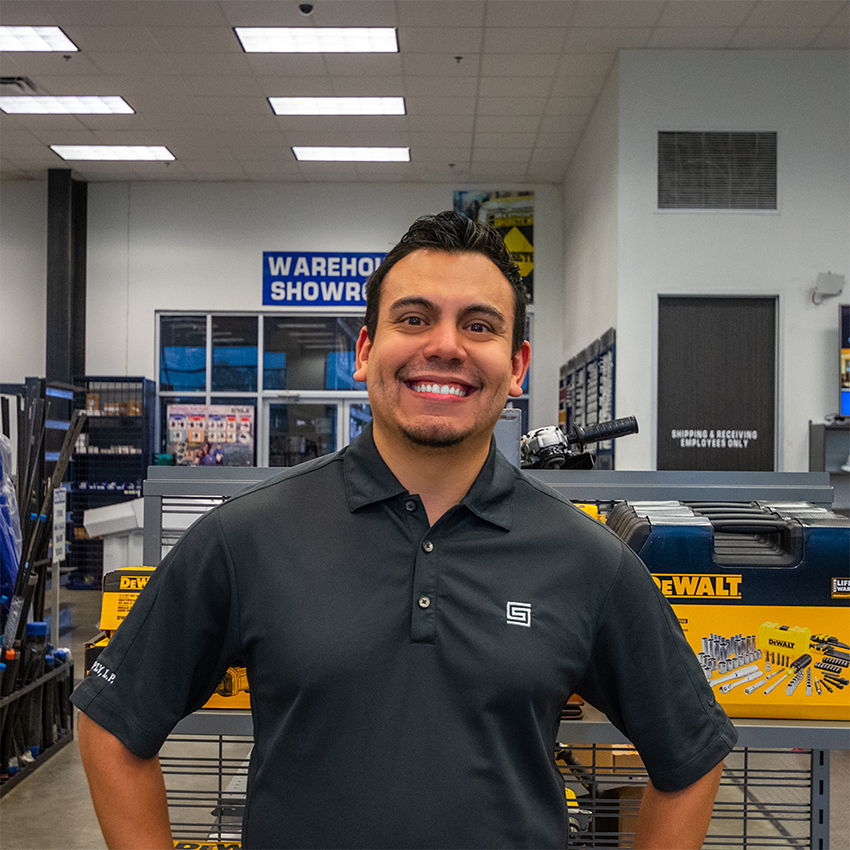 Meet Josh Esquivel:
Josh has lived in Houston all his life and has been working with us for 15 years.
How did you start working here?
"Through my ex-girlfriend's uncle, who used to work here. When I graduated, he offered me a job selling steel, and I said sure that it shouldn't be so hard. Little did I know anything about it. I started as a sales assistant, and then from there, I went to sales. I am one of the few who has worked in all positions."
What is one major thing you have seen grow since you've been working here?

"The growth of warehouse guys. Just the fab shop and the different warehouse drivers that is a big difference."
What is your favorite thing about working here?
"Every day is different. It's one of those things where when it's your first call, it's about a particular item, and usually, the whole day is about that same grade of material, and it never fails."
What do you do outside of work?
"I am a big football fan, HOW 'BOUT THEM COWBOYS?! I do Crossfit, I go to church often with my wife, and I am a dog dad. I have two dogs; one is a terrier mix and one that is a lab mix and then a cat. So we have a whole zoo at home."
What are your favorite memories so far?
"My best memory was when I sold my first truckload. I got a big order, but when I saw all the material leaving, I was like, wow, that's all the stuff I sold."
How close are you with clients?
"I am always on call. Last year, my wife and I went to Hawaii, and we were parasailing, and as soon as we got done, I had a missed call from a client who needed something on memorial weekend. So I went back to the hotel, and I made sure it got handled that day. My wife has gotten used to that when my cellphone rings, it's a client."
How would you describe OTC?
"OTC will make you feel like you are just a little piece of a giant puzzle. Our clientele is mostly Houston, but we also get online orders from all these other places outside of Houston, but OTC is all over the world. It's all across the world; it's exciting to see."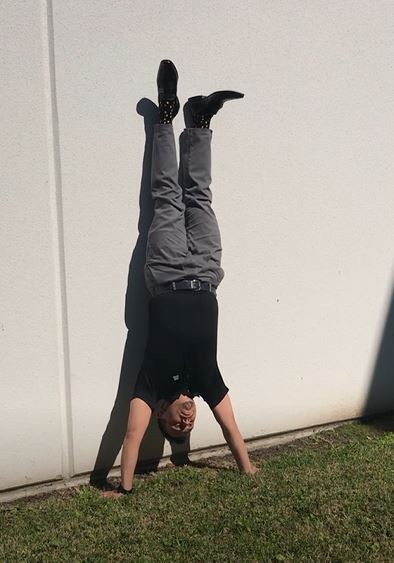 Josh does handstands for OTC.
Josh will be attending the OTC event as part of Steel Supply. We hope you stop by and say hi!
---