Humans of Steel Supply: Michael Gracia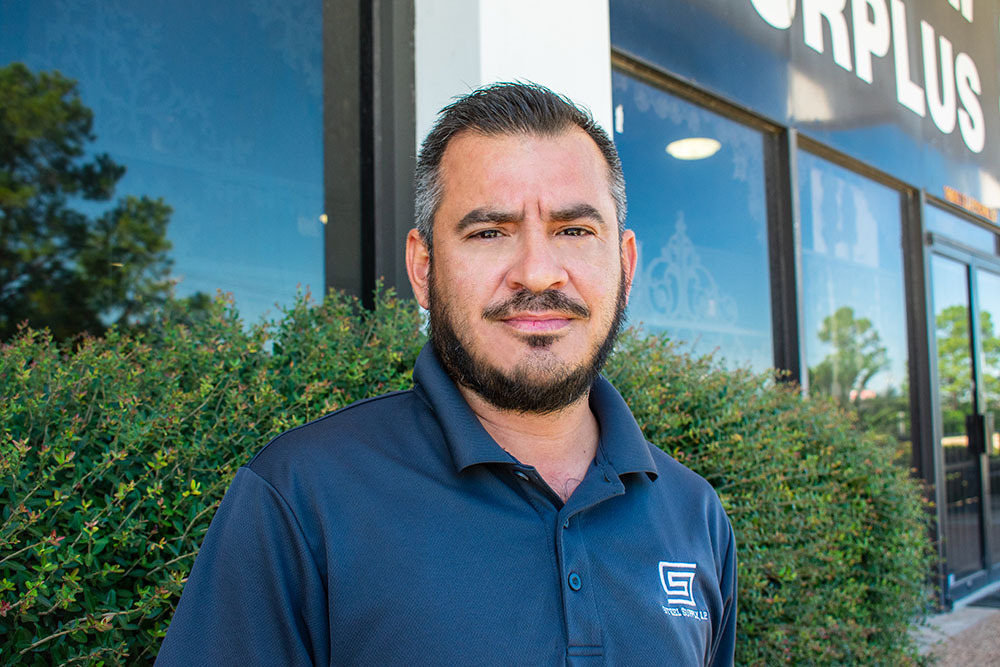 Meet Michael David Gracia:
Michael has been a Houstonian all his life, and he says it's served him well because he knows all the Houston zip codes and areas by heart. He's been working at Steel Supply for about 11 years, and you can find him at our South location as our Warehouse Supervisor.
What do you bring that's unique to the company?
"I can multitask, and I help out anywhere, I'm always busy."
What's your favorite thing about working here?
"The people are great, and I can be myself. I love it here because I get to talk to people every day, so I am not by myself like I usually am when I am out of work."
Do you have a favorite memory so far here?
To be honest with you, every day is a good day. I don't have bad days that much. I like working with Mr. Cruz, Mike Morris, in general, I love working here. Everyone is close-knit, they are like family.
When Michael is not working, he's creating art at home. His home is where his life is, he has a wife and two children who he spends his time with.
What got you into art?
"I've been doing it since I was a kid. I was always in art. I used to skateboard downtown Houston all day long, and I got to see a lot of stuff and go to a lot of art shows.
Where do you get your inspiration?
"An artist is different. To be an artist is something that comes out from within. They show a person a different side to see. I never copy artwork, I do it all myself, and it comes from my heart. When I am painting something, everything connects in away."
Michael has also written his own book and wants to publish it soon. The way the book came to be was when his 12-year-old daughter was born, and he would tell her a story every night about a lemon that he made up all on his own. The story is called Lucky Lemon, it's about a small lemon which is based on Michael's own life.
"The book is about me because I was shorter than everyone else, and I was never a follower," said Michael.
When Michael is not painting or working, he's spending time with his kids and wife, who he's been married to over 14 years. His wife encourages him to succeed in his passion for art. "She's great, I love that woman, she's the best. If I hadn't met her, I probably wouldn't be here."
If you get to meet Michael, ask him what art piece he is working on because I can assure you he is always working on something. His art is abstract, unique, and eclectic. Take a look: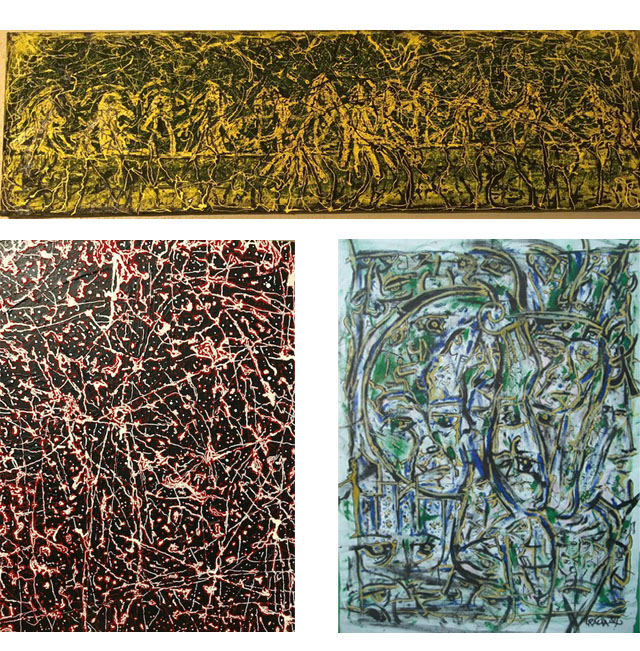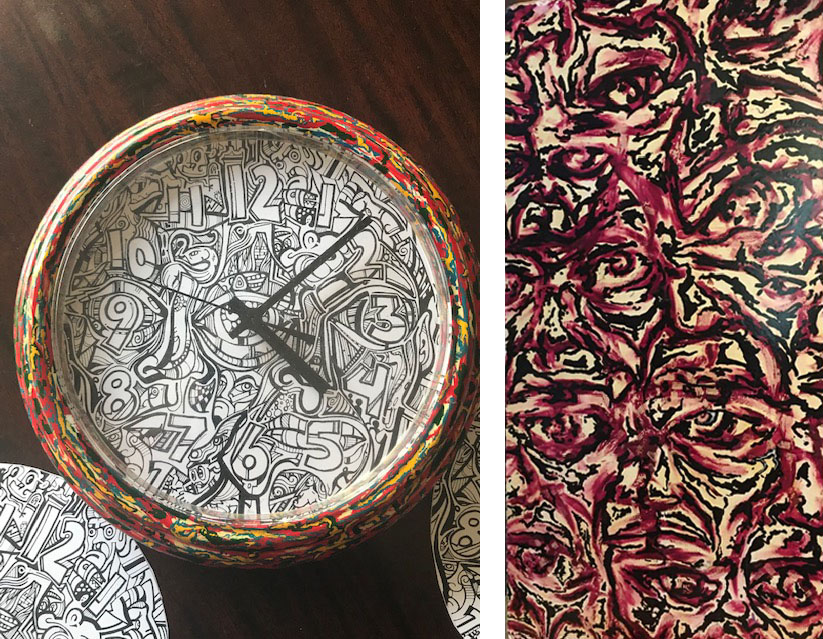 ---