Humans of Steel Supply: Duke Johnson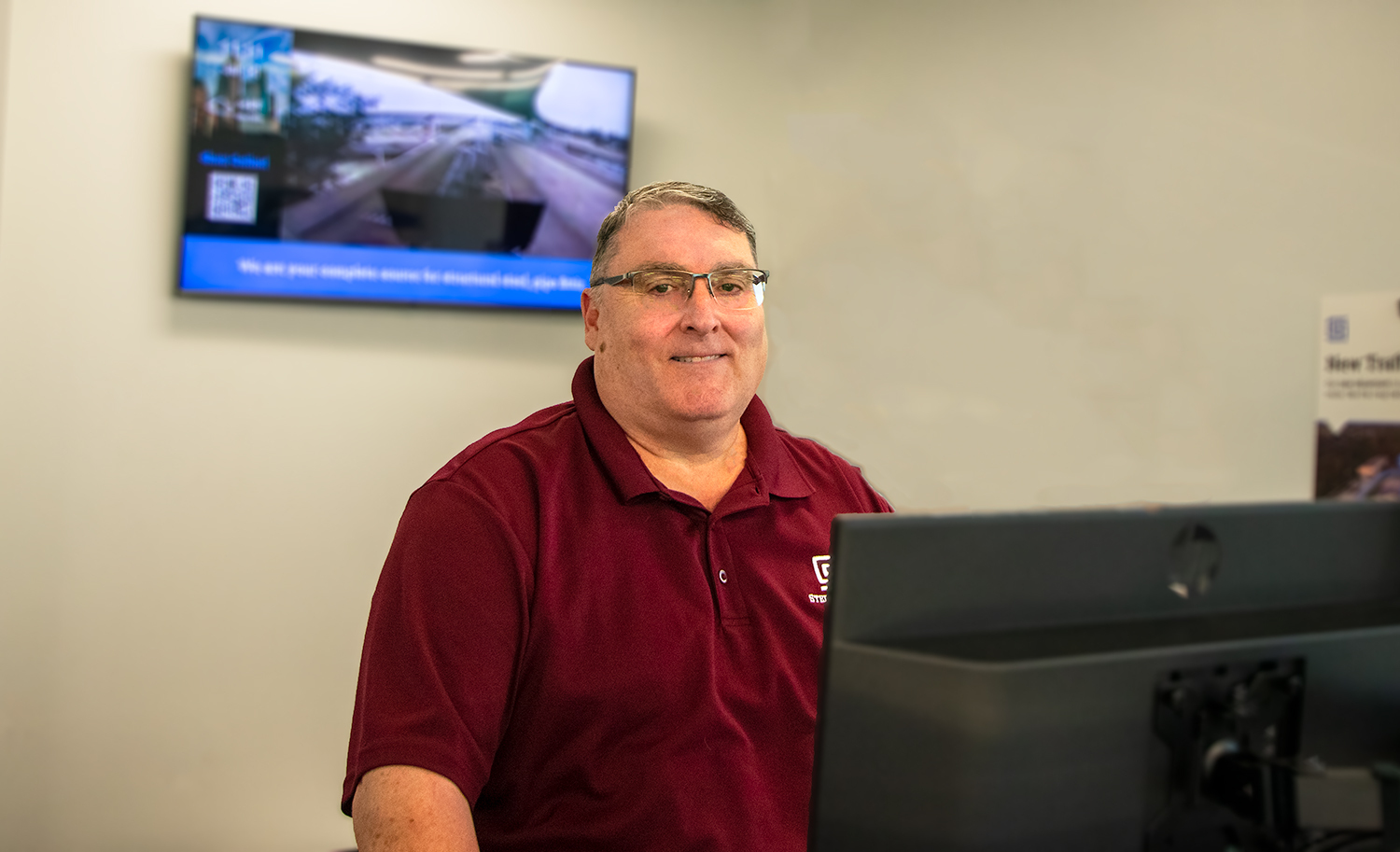 Meet Duke Johnson. He works at our South location and has been with us for 23 years!
Initially, Duke applied in 1999 for a driver position with SSLP. He would drive by our store every day from his previous job, and one day he saw our outdoor marquee advertising for a driver. At the time, he was in the process of getting his CDL license, so he was interested in the job. The day he was asked to come for the job, Duke wore his driving boots, jeans, and a t-shirt. Little did he know that he would be offered a different job that day at the sales counter.
"I liked what he had offered me, and I had good customer service skills," said Duke. "It was a little bit of a shock, but it was nice. I wasn't expecting it, but I saw it as a positive. And the guys at the counter were great."
With 23 years at SSLP, he has seen a lot of growth as a company and continues to do so. He enjoys his job because it allows him to have face-to-face contact with customers. "I think customer service is my strong suit. I can express that a little more on the counter."
He said it takes patience and the ability to learn and listen to customers for his job. Duke can help all kinds of customers and work through what they need. He is also close with many customers after so many years of meeting people, we see customers who seek him when they visit our store.
What is your favorite part of working with SSLP?
"It really is the co-workers, the ownership, and the management. The ownership/management is very supportive. They look to bring you up by educating and working through challenges. This is the best group of co-workers I have ever worked with. We all support each other and manage to have a little fun while meeting company goals."
What are your favorite memories?
"Some of the fun company Texan's tailgates because I could meet customers."
SSLP likes to go all out for tailgates, if you're curious about this event, read our past blog post Tailgating with The Texans.
Since Duke works directly with people, he was able to share that our customers enjoy the TVs in the showroom that demonstrate the construction of our South building and the informational videos about different Steel, Stainless, and Aluminum products. We are delighted to hear that customers enjoy and react to our videos!
What do you do outside of work?

"I enjoy music, movies, and spending time with my family. I'm an auto detail enthusiast and always cleaning/detailing one of our cars... weather permitting. Looking to travel, road trip more."
Lastly, this is where you can find Duke. Behind our sales counter at our South location, waiting for any customer who walks into our showroom.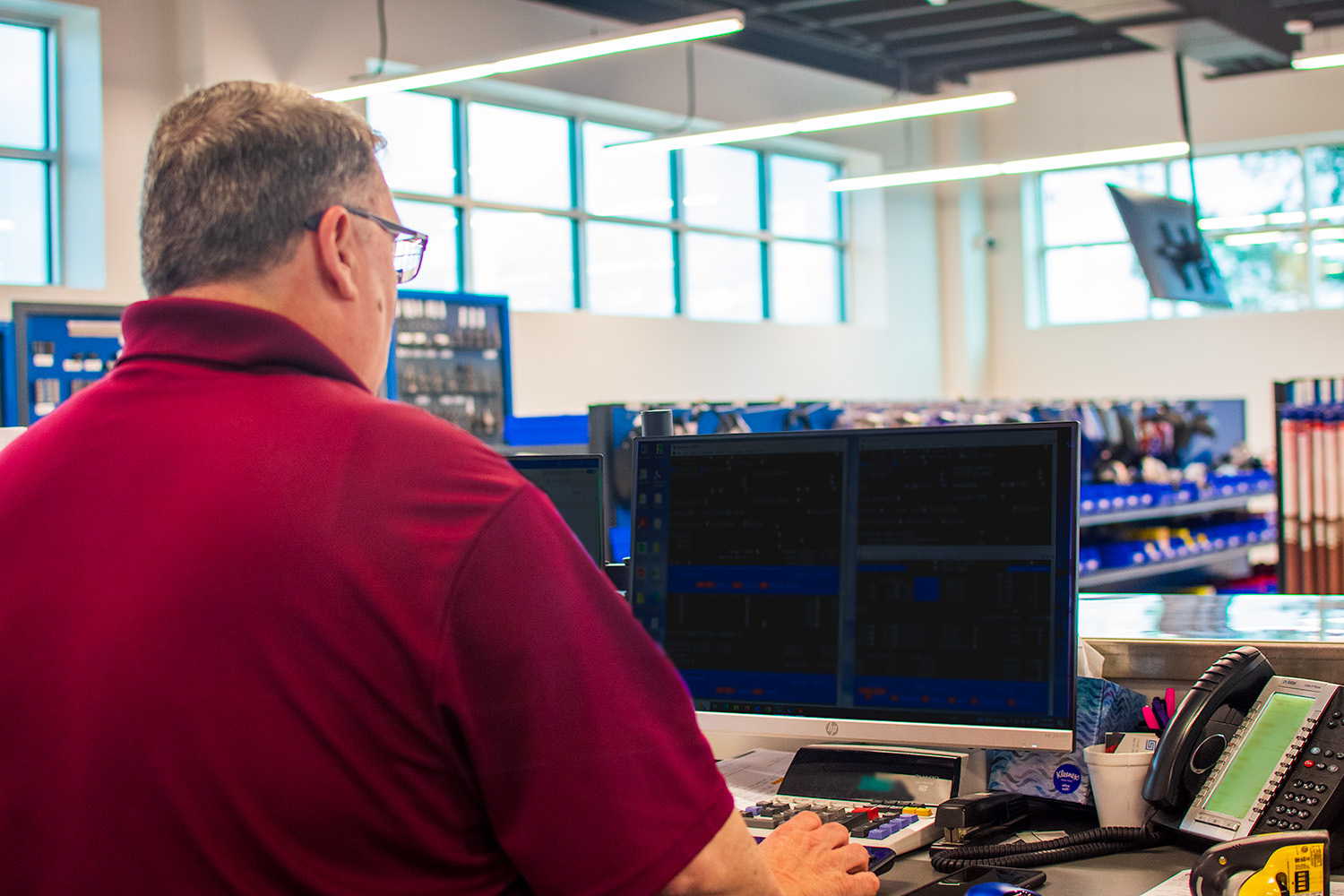 ---