What's New in Our Showrooms!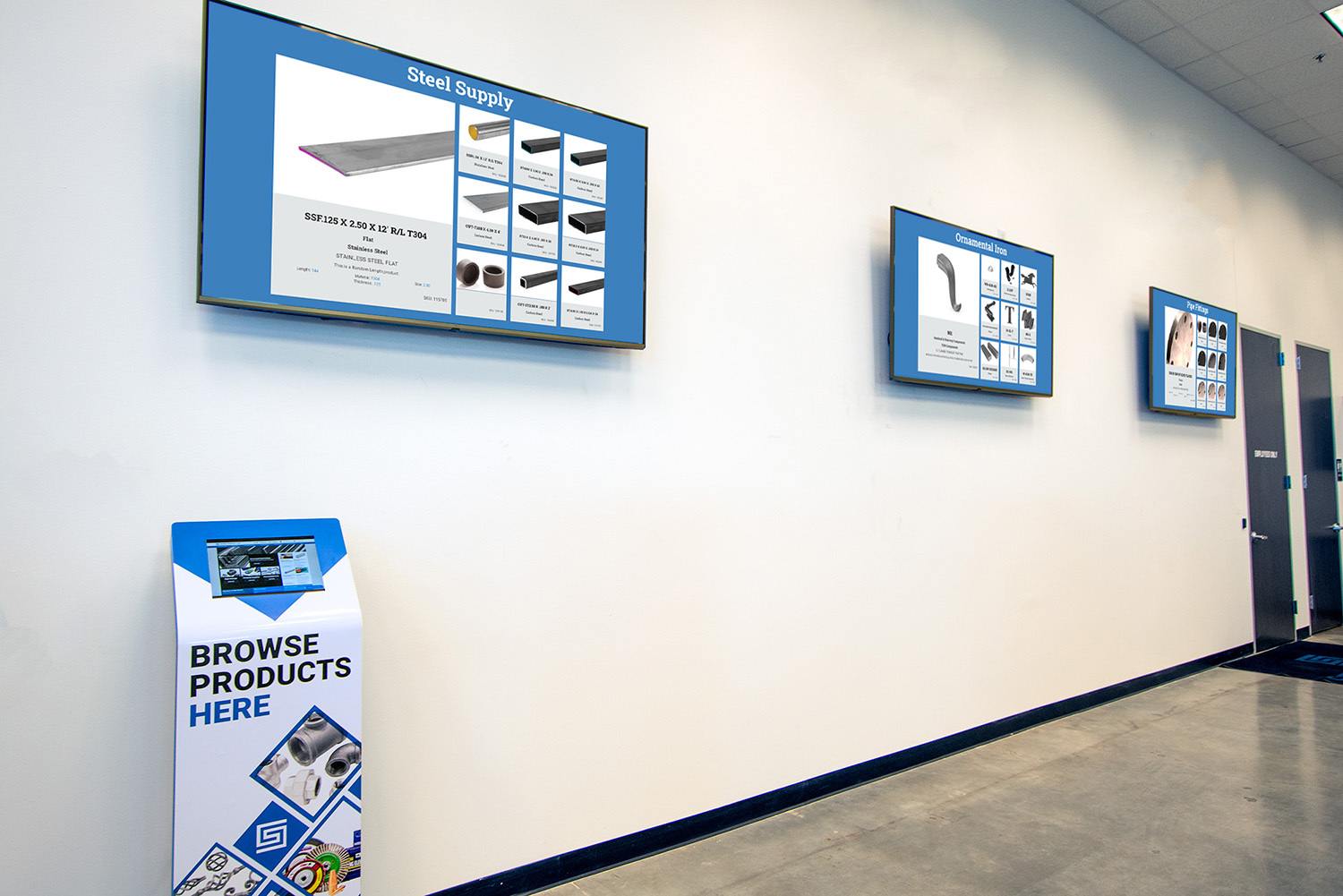 We wanted to share with you some new updates in our showrooms. As always, we like to think of new ways to help our customers and we thought it would be a good idea to set up TV's at our showrooms that showcase different products. We learned from Mr. Johnson, who works at the sales counter that customers enjoy and react to what they see on our TV's! We also added a kiosk at each of our showrooms. The kiosks allow any one to browse our products through our website.


How to use our kiosks?
Our kiosks allow you to browse our products and website. Of course, if you need help finding anything, our sales staff is happy to help!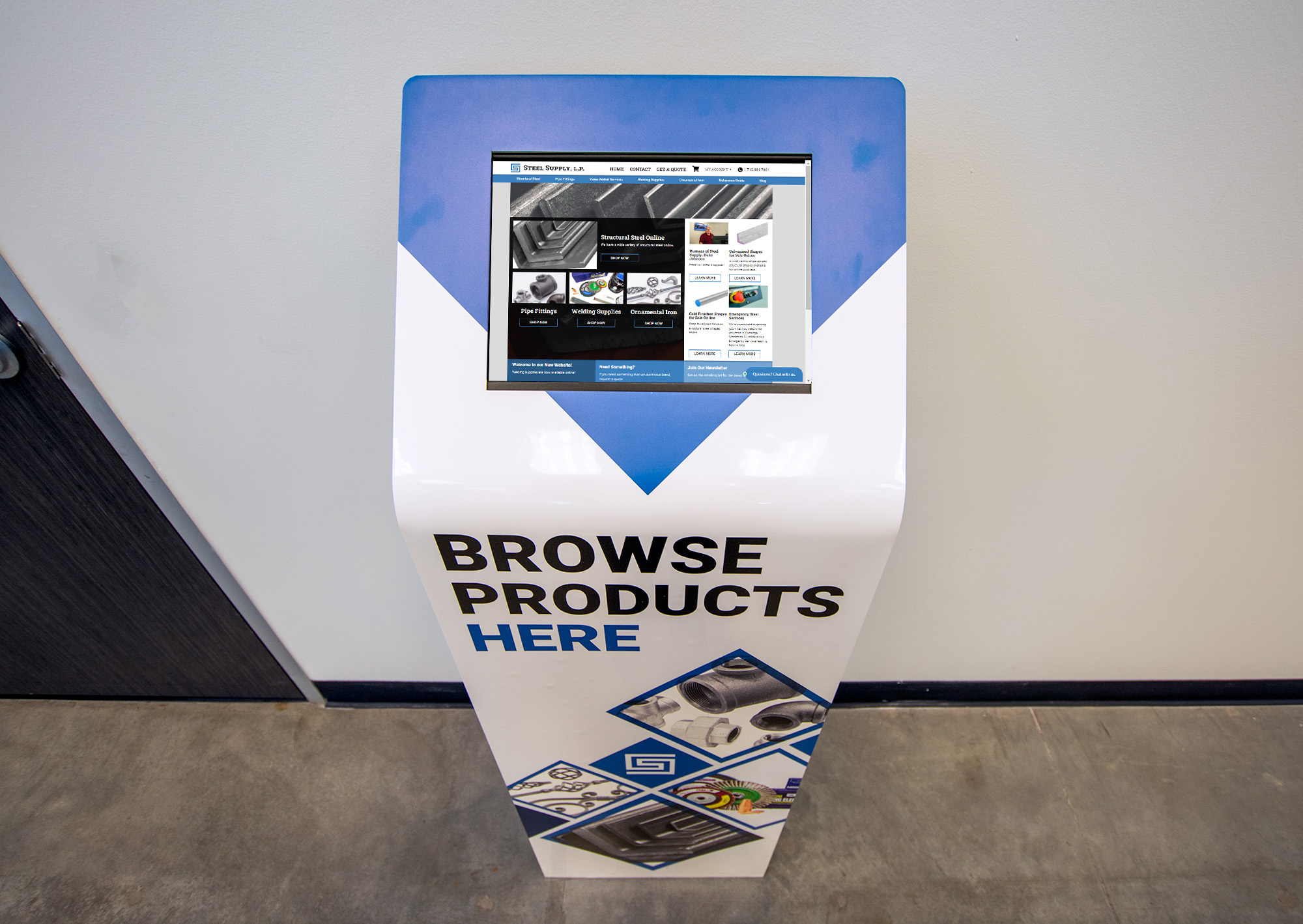 Our TVs showcase videos looping of Steel Supply & Welding Supplies, Ornamental Iron, and Pipe Fittings.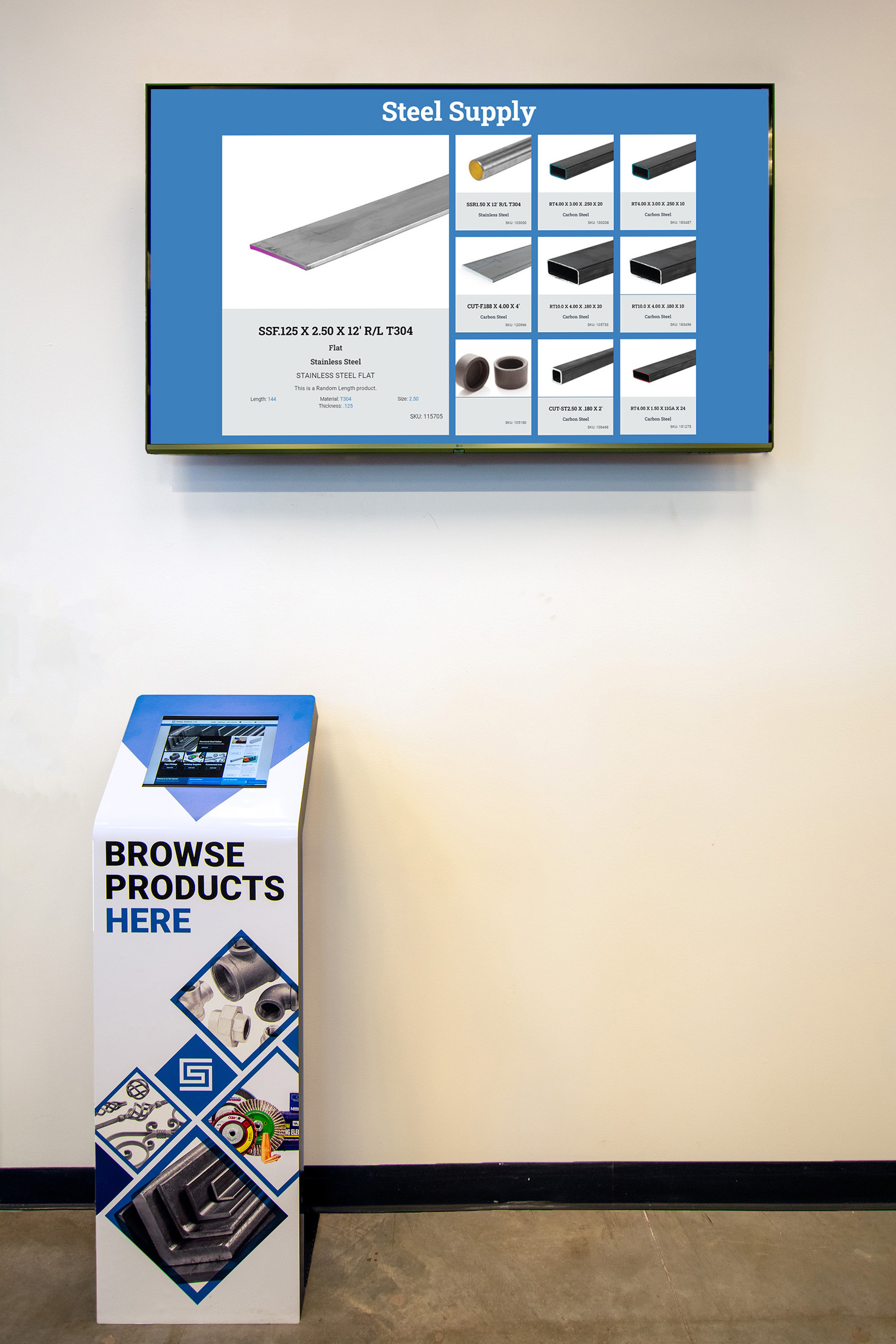 ---