Processing a Plasma Cut Heart for Valentines Day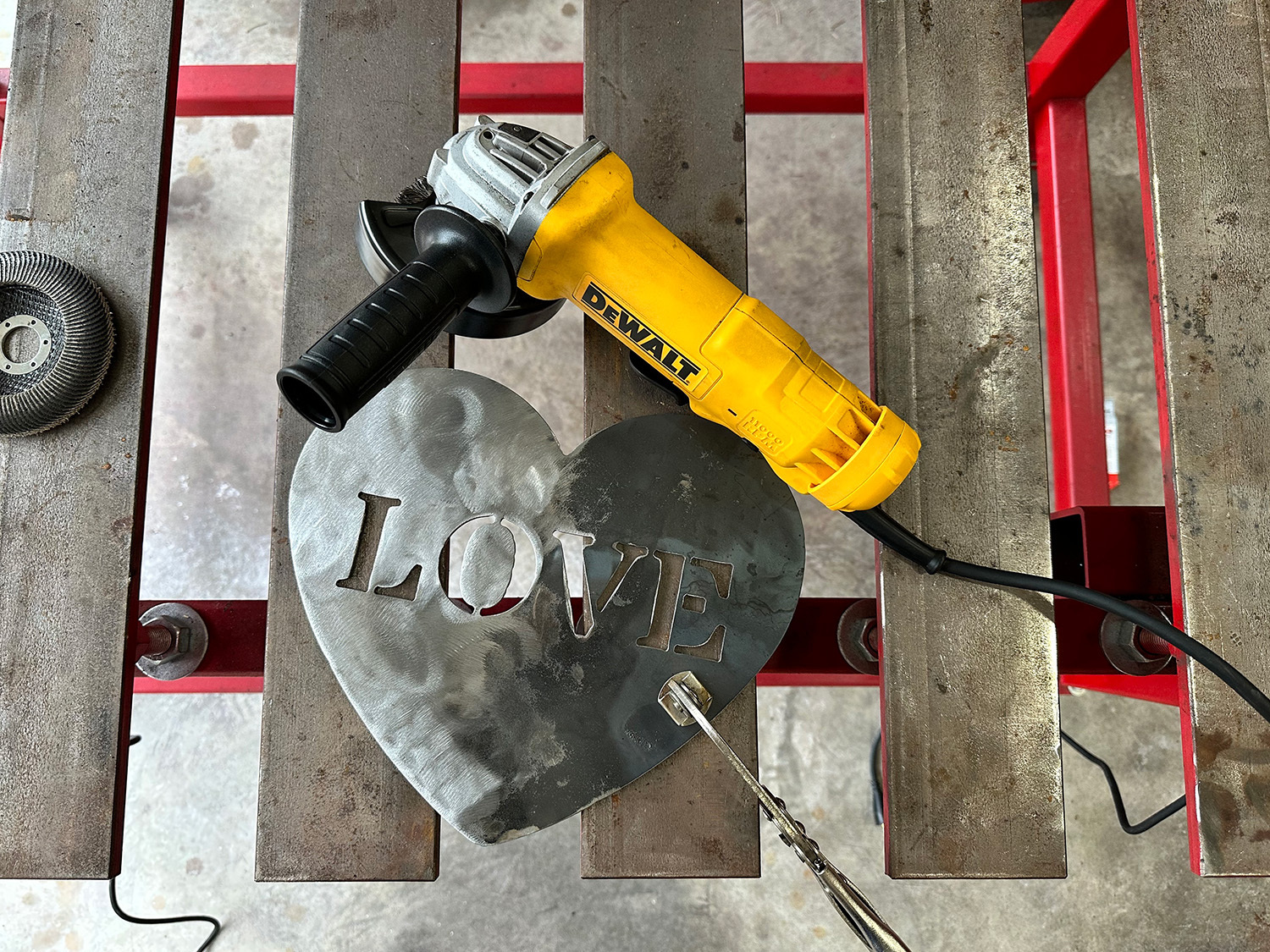 Like all of our plasma-cut shapes, plasma-cut hearts come cut from raw steel and are ready to process. Unless you specify otherwise, they are cut from a 11 Gauge Hot Rolled Carbon Steel Sheet. We can customize the heart with a short message, such as a word or name.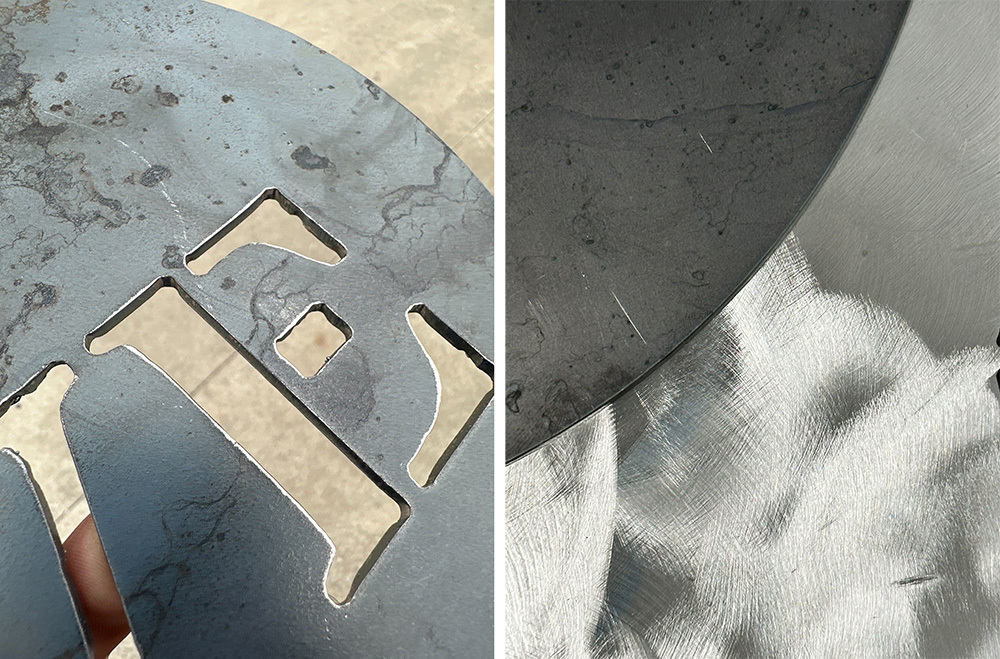 The first step is to remove some or all of the mill scale. If you have a few days to spare, you can opt for a vinegar or acid bath to treat your steel, or for a faster process and a unique brushed finish, you can use an angle grinder.
For best results, start by using a 40-grit flap disk to remove the mill scale, then follow up with an 80-grit flap disk for a softer finish.
Once the mill scale has been removed, the steel is ready to be welded or painted.
We offer a wide variety of plasma-cut shapes, including 6-inch letters and beautifully forged steel roses, to bring your design to life.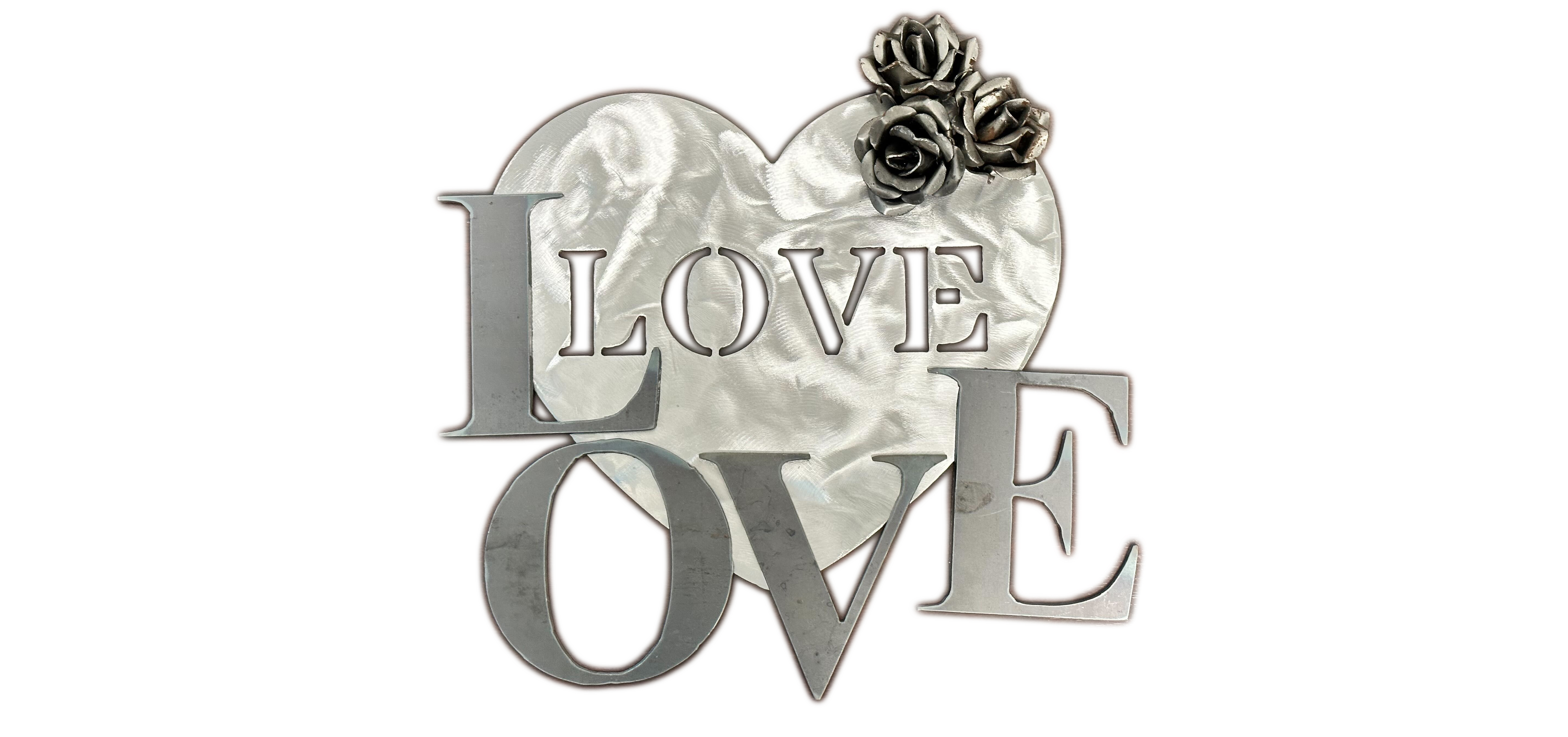 The final step is to protect your artwork. Spraying the steel with a clear coat is the simplest way to preserve the shiny, brushed look. For colored paint, we suggest using a metal primer first, then applying two coats of your chosen hue.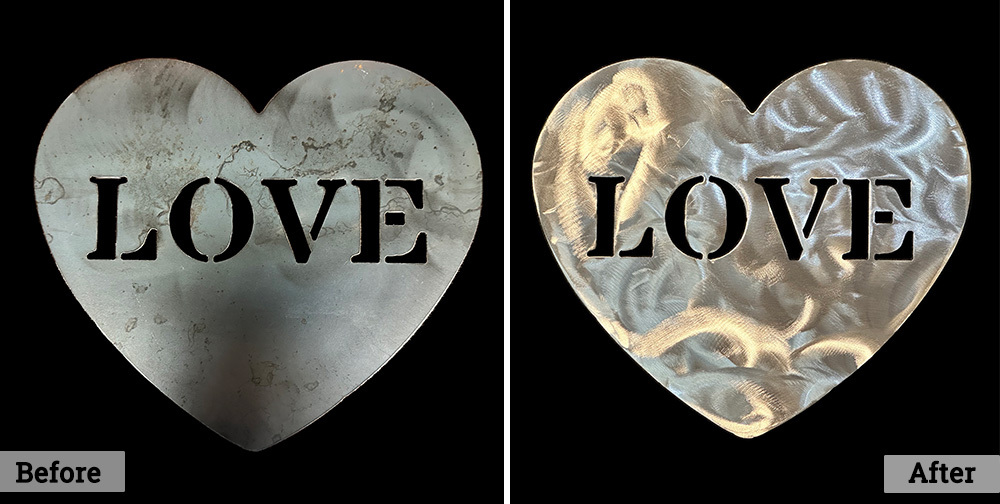 ---