Humans of Steel Supply: Paul Rocheford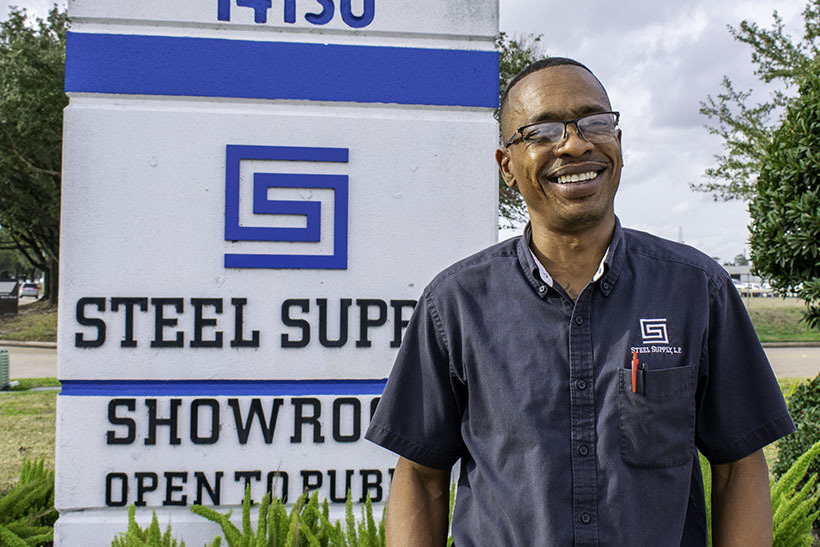 Meet Paul Rocheford:
Paul is originally from Barbados and moved to Texas in 1992 to start college at Sam Houston. He's been working with us for about 8 years, and you can find him at Steel Supply's building in the Northwest location.
When Paul was destined to find Steel Supply
One day Paul was job searching online and had only a few minutes before he had to pick up his son from school, so on a whim, he decides to go back on his computer. That's when he found Steel Supply's online job ad. Right away, he submitted his resume, and that same day, he got a call back for an interview. It was like fate. Paul was meant to find Steel Supply.
What is your favorite thing about Steel Supply?
"Everything, I love Steel Supply. I like that it's not predictable, work is different every day."
He's been working here for over 8 years, he says there has been a lot of growth for the company. Paul does many different things every day to keep the wheels turning at our Northwest location.
What are your hobbies?
Reading and playing chess. Paul lives a simple life, when he is not at work, he likes to indulge in his hobbies or relax.
When Paul was a child, he says, "he was too smart for his own good." His mom helped him achieve a better life outside of Barbados. The island is a vacation spot for many people and a great place to slow down, but Paul says that is why he would not move back "it's so laid back, that's the mentality. Where's the rush?" Instead, Paul likes to stay busy, he works 6 days a week all year long.
And for that, as Paul said: "I bleed blue and white." We value his commitment to Steel Supply.
---