Enter If You Dare…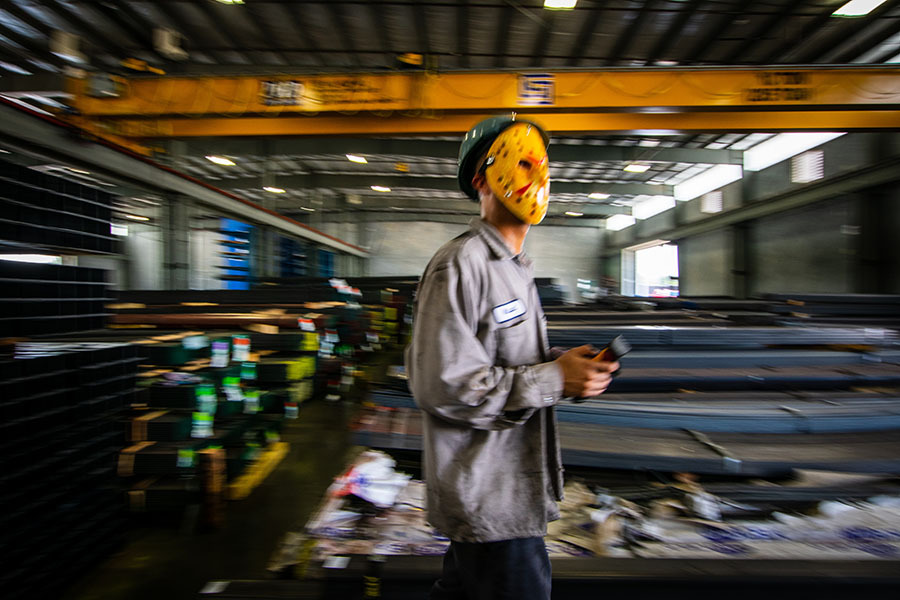 Jason Voorhees made an unexpected visit to Steel Supply. Why is he here, how did he show up, and what's his story? We need answers!
Being terrified is an understatement when we saw him walk confidently into our showroom dressed professionally, and his hair perfectly styled. Here he is working behind our sales counter, and despite his reputation, he chatted politely with our employees and eagerly helped our customers.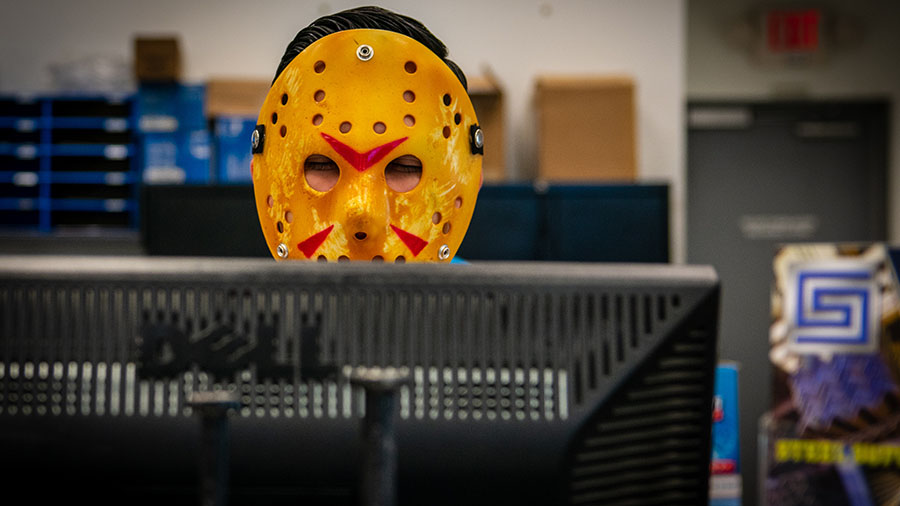 We tried asking him what brought him here, but Jason was focused looking through our inventory and gave us no response.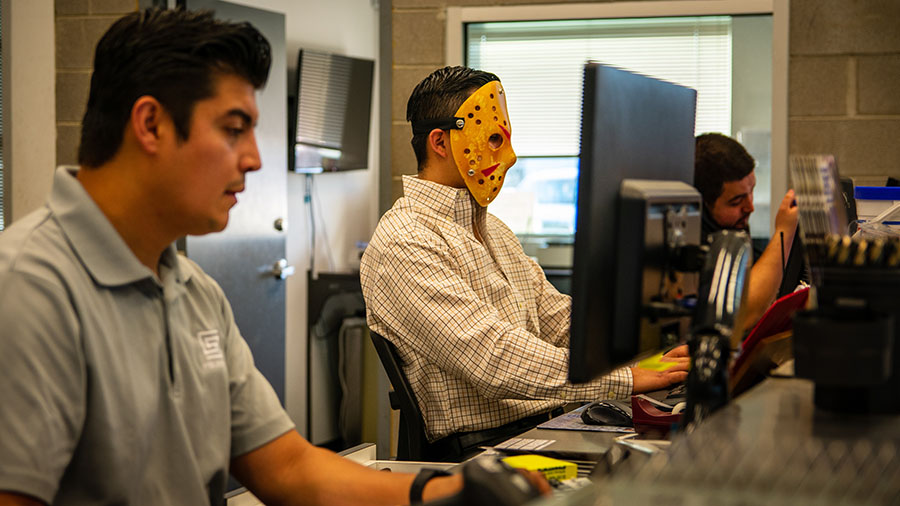 After some time, Jason changed out of his sales attire, and we found him in our warehouse. You can't see it in this photo, but in person, he was laughing creepily and having fun as he moved piles of steel with our crane. Okay, Jason…. you're creeping us out.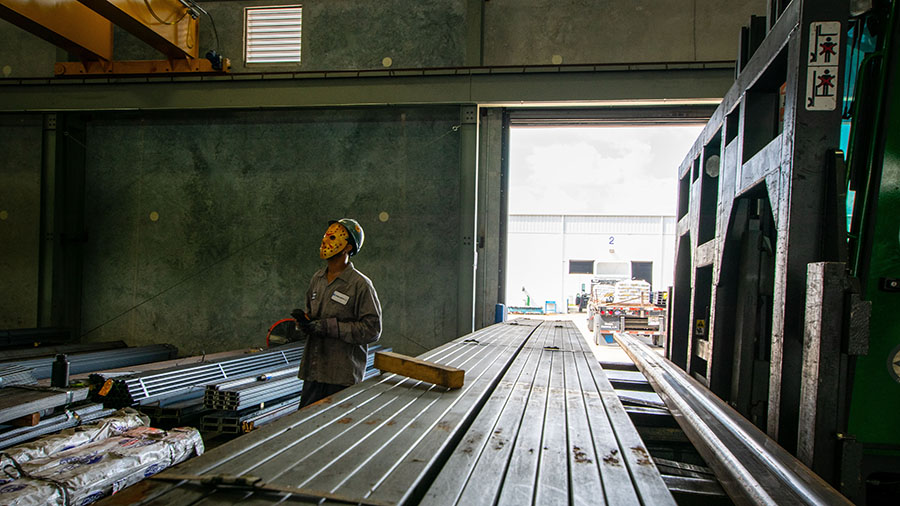 This time we asked Jason if he wanted help driving the forklift, but to our surprise, he was already forklift certified.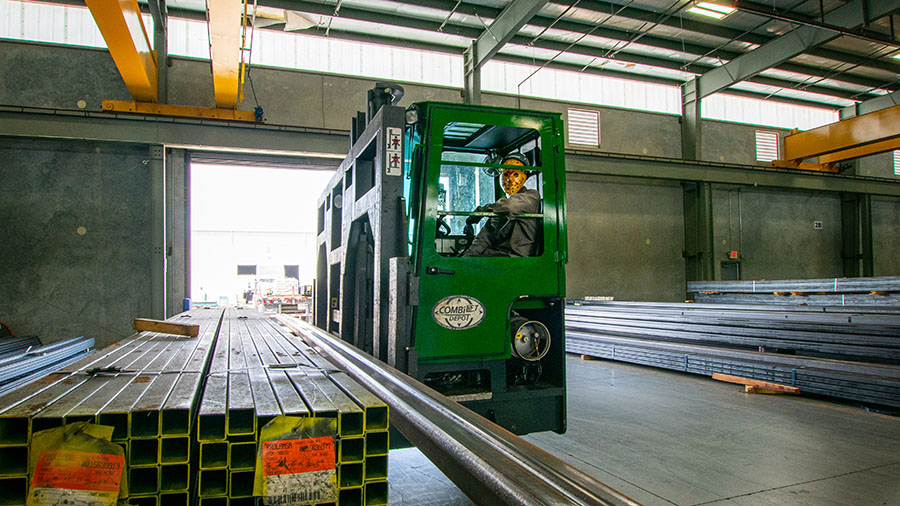 Once again, he hijacked one of our Hyster forklifts. We didn't stop him from working because, to be honest, we were still quite afraid. But we have to admit that Jason was a hard worker and got work done. We tried asking him again what made him stop by at Steel Supply, but the man is not fond of talking.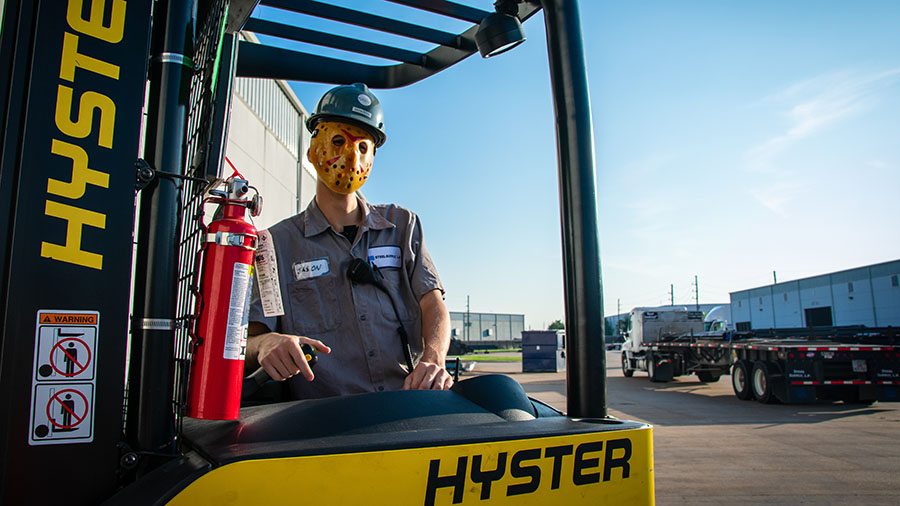 As the day ended, Jason said nothing as he drove out of Steel Supply in our forklift. We don't expect to see either one of them back….until next year.
---