Metal Building Components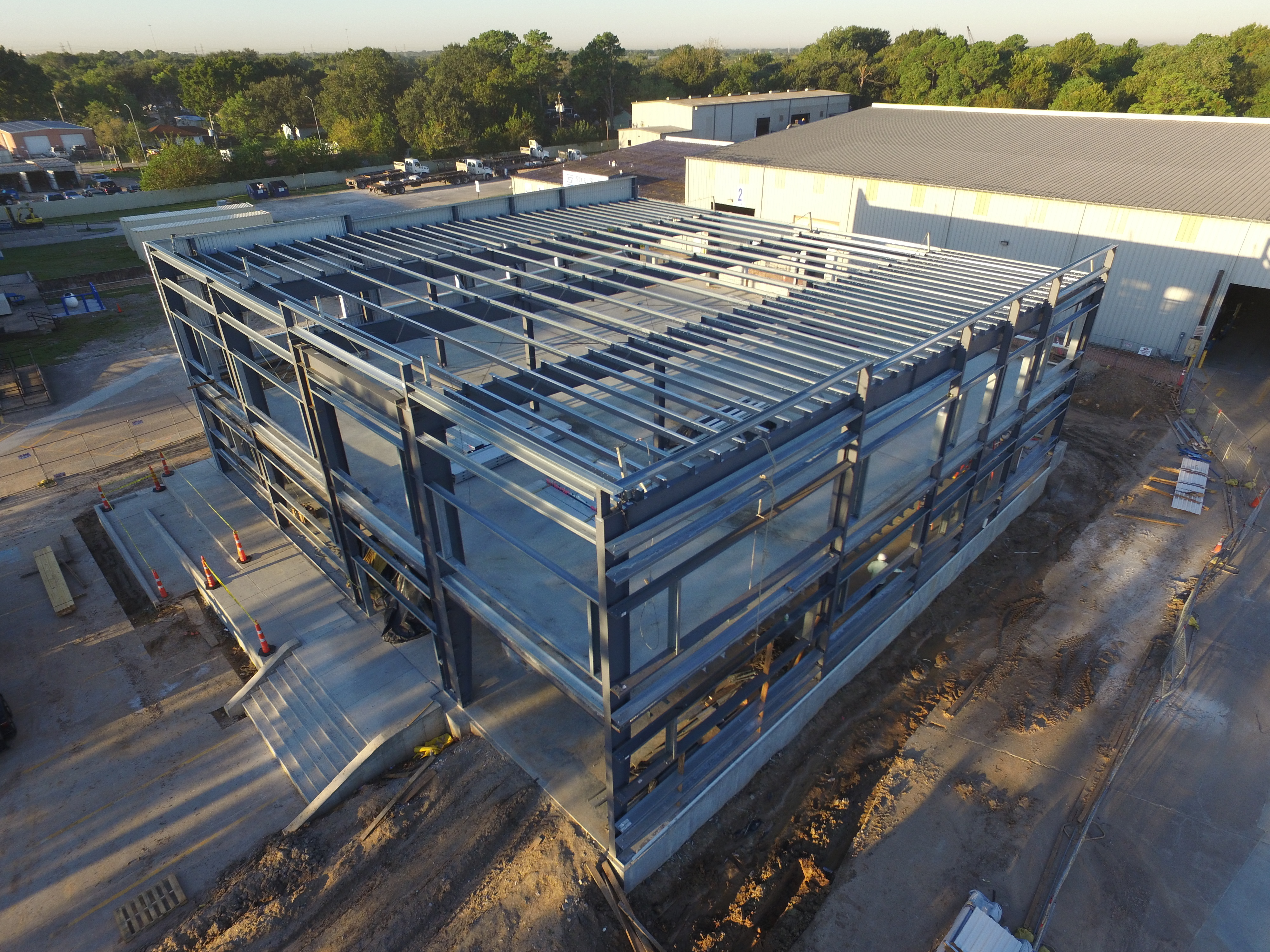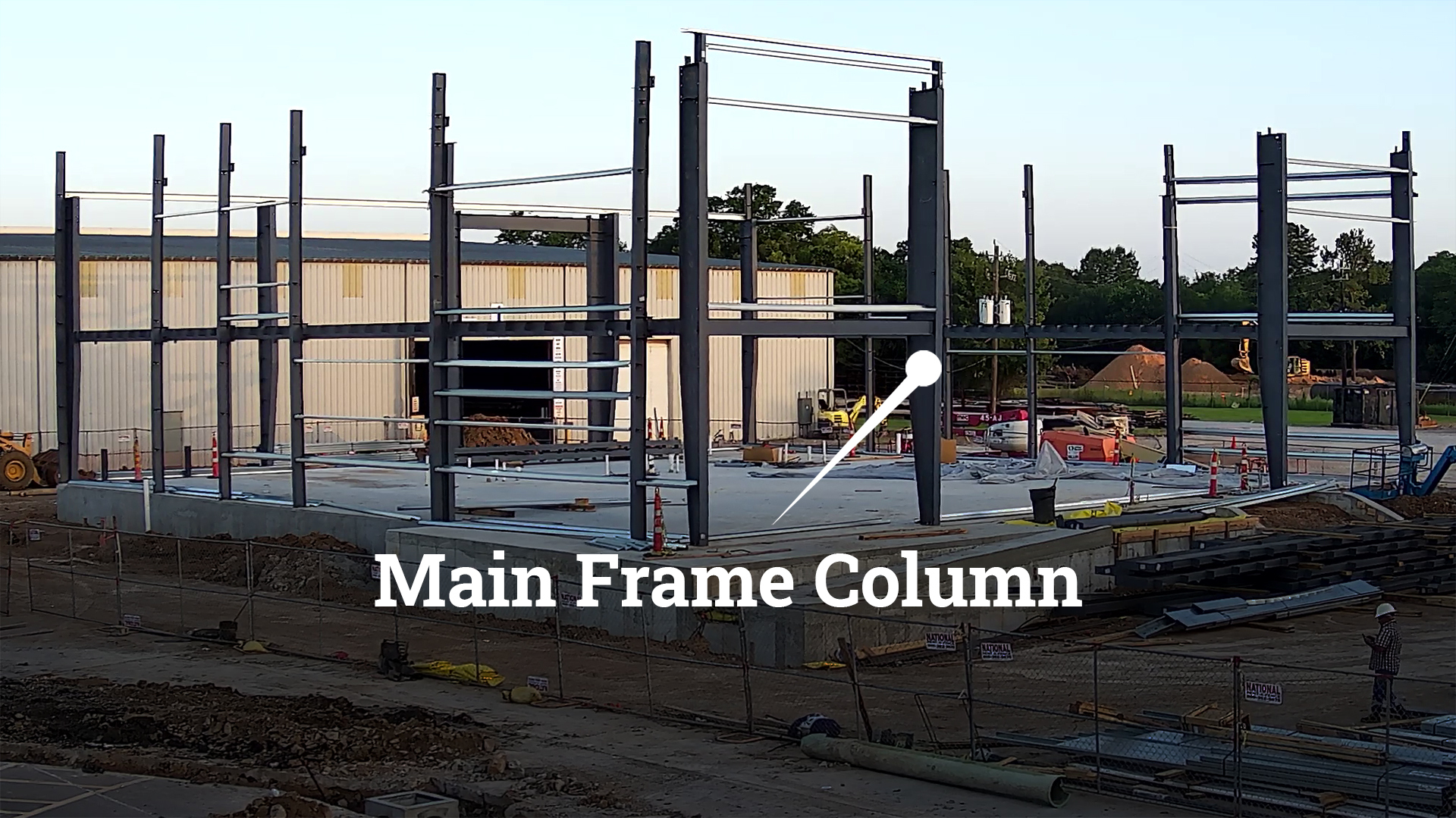 Main Frame Columns provide the vertical load bearing support for the entire building structure.
---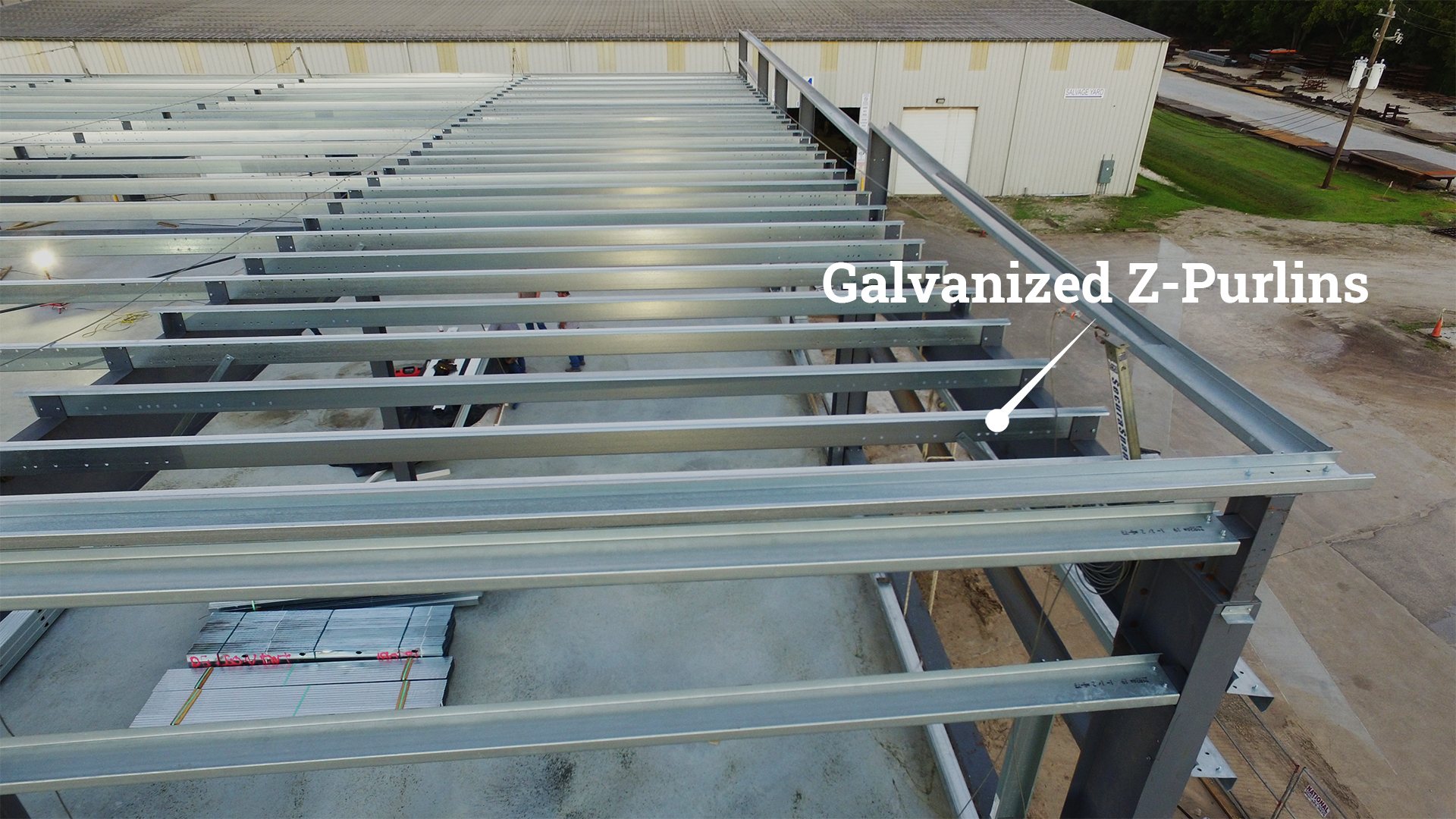 Galvanized Z-Purlins used as support for the roofing deck. These in turn sit on rafters that are built up beams.
---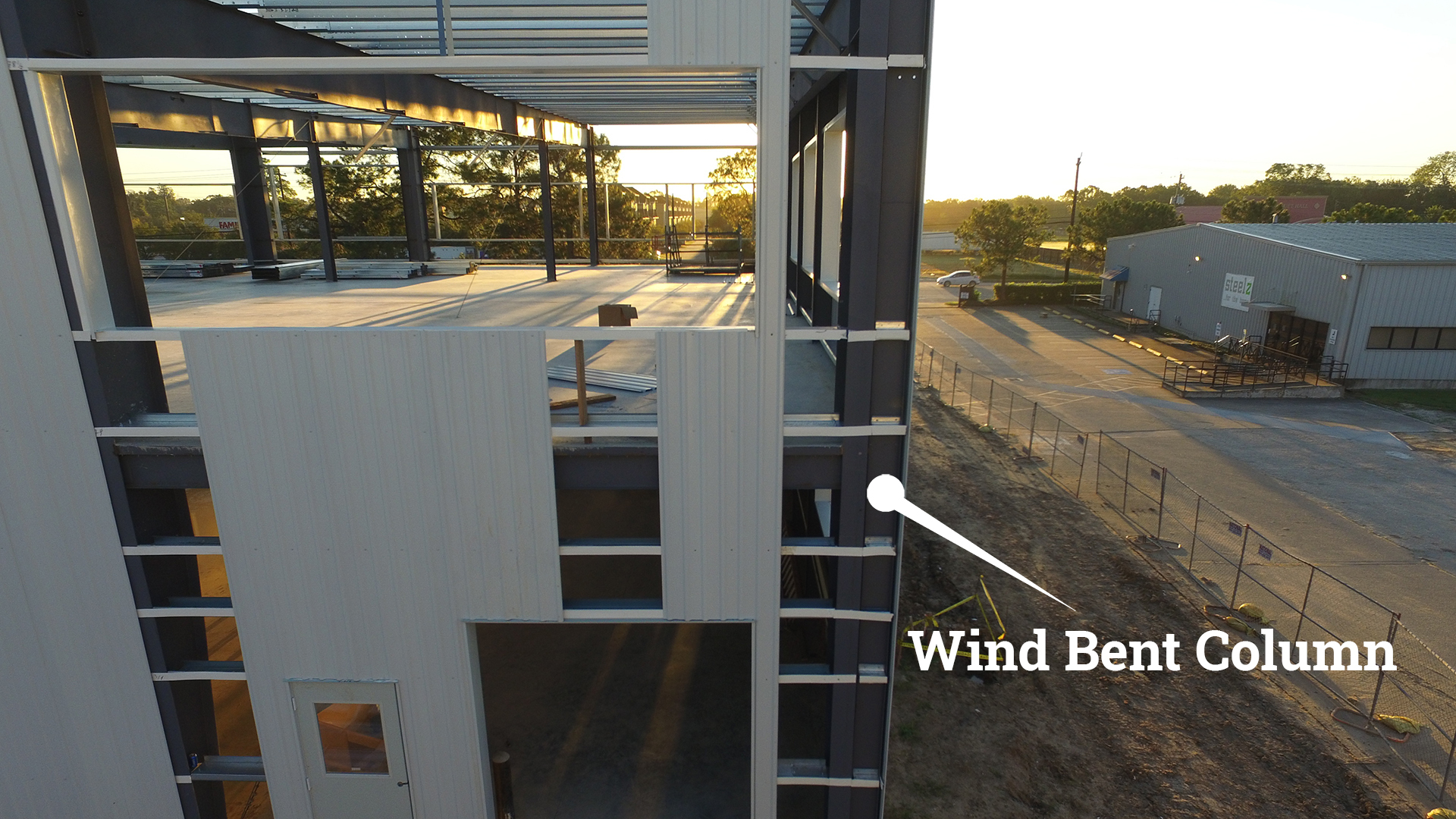 A Wind-Bent column is a sub-frame consisting of two portal columns and a portal rafter placed between the two adjacent mainframe columns in a bay.
---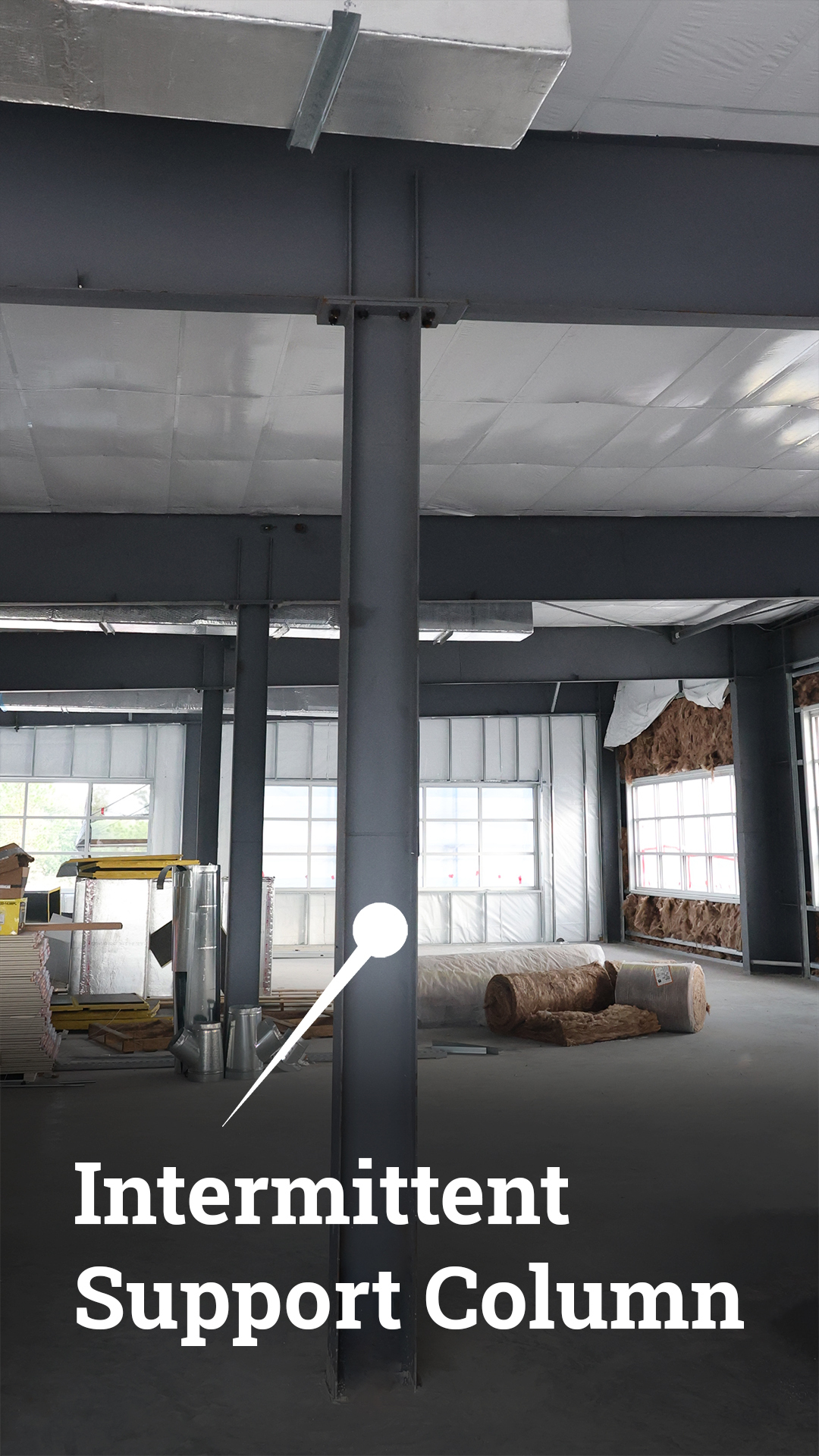 Intermittent support columns allow for smaller rafters by providing midspan support.
---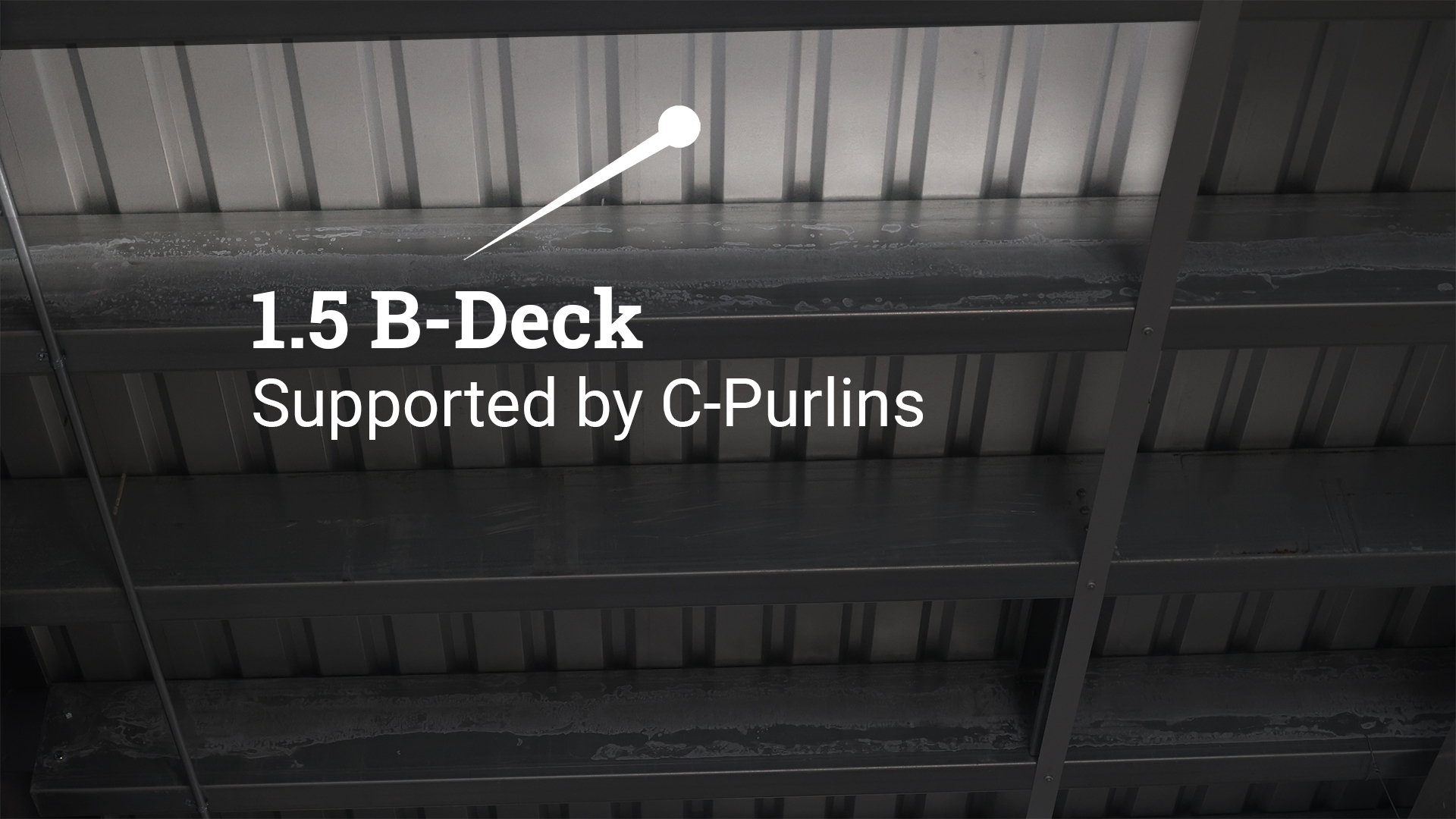 Here you see 1.5″ B Wide Rib Roof Deck supported by Galvanized C Purlins. Together with the concrete deck above them, they makeup the structure of the second floor.
---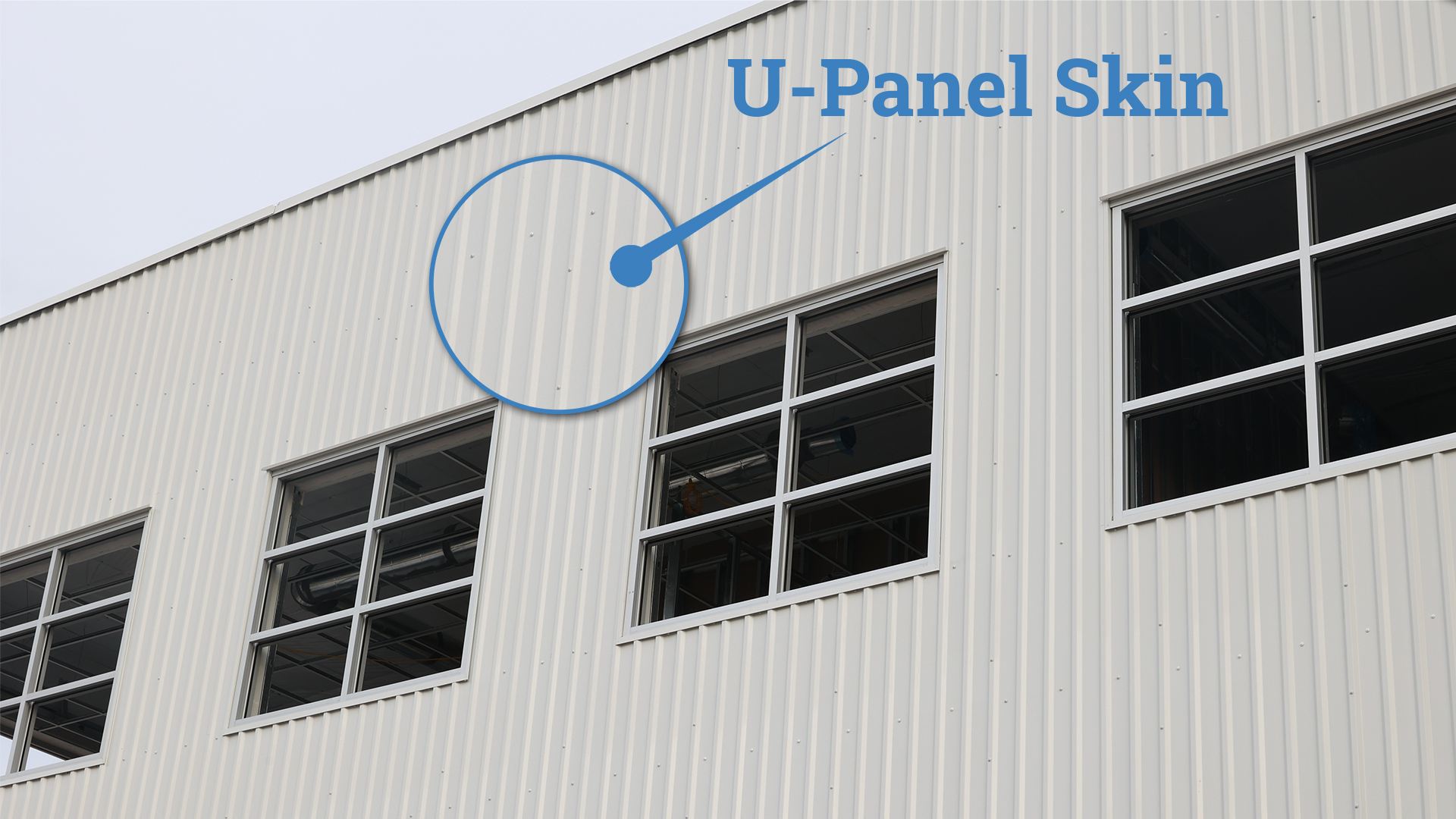 These are the U-Panels that are the exterior skin of the building.
---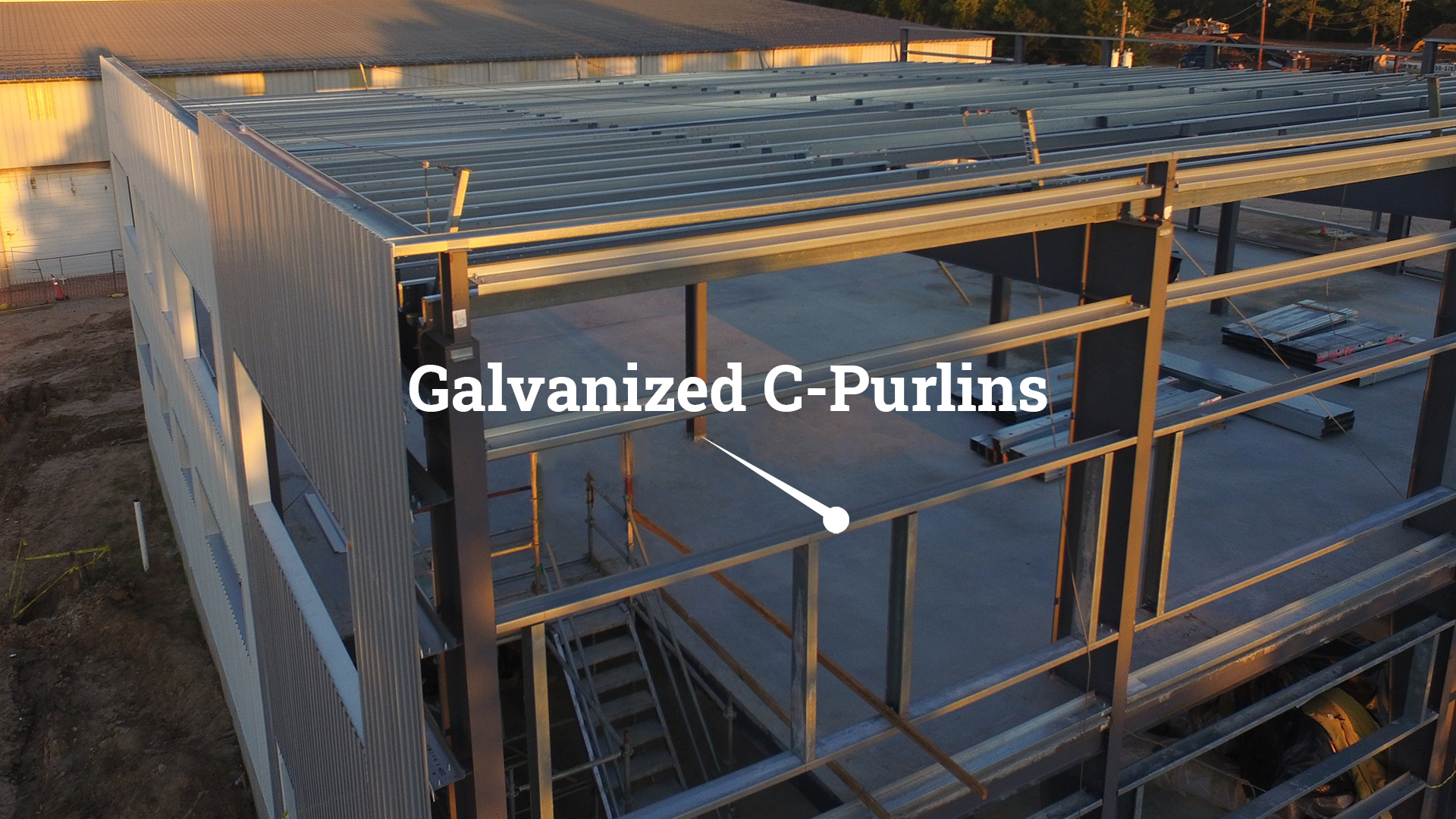 Galvanized C-Purlins used as lightweight framing for windows.
---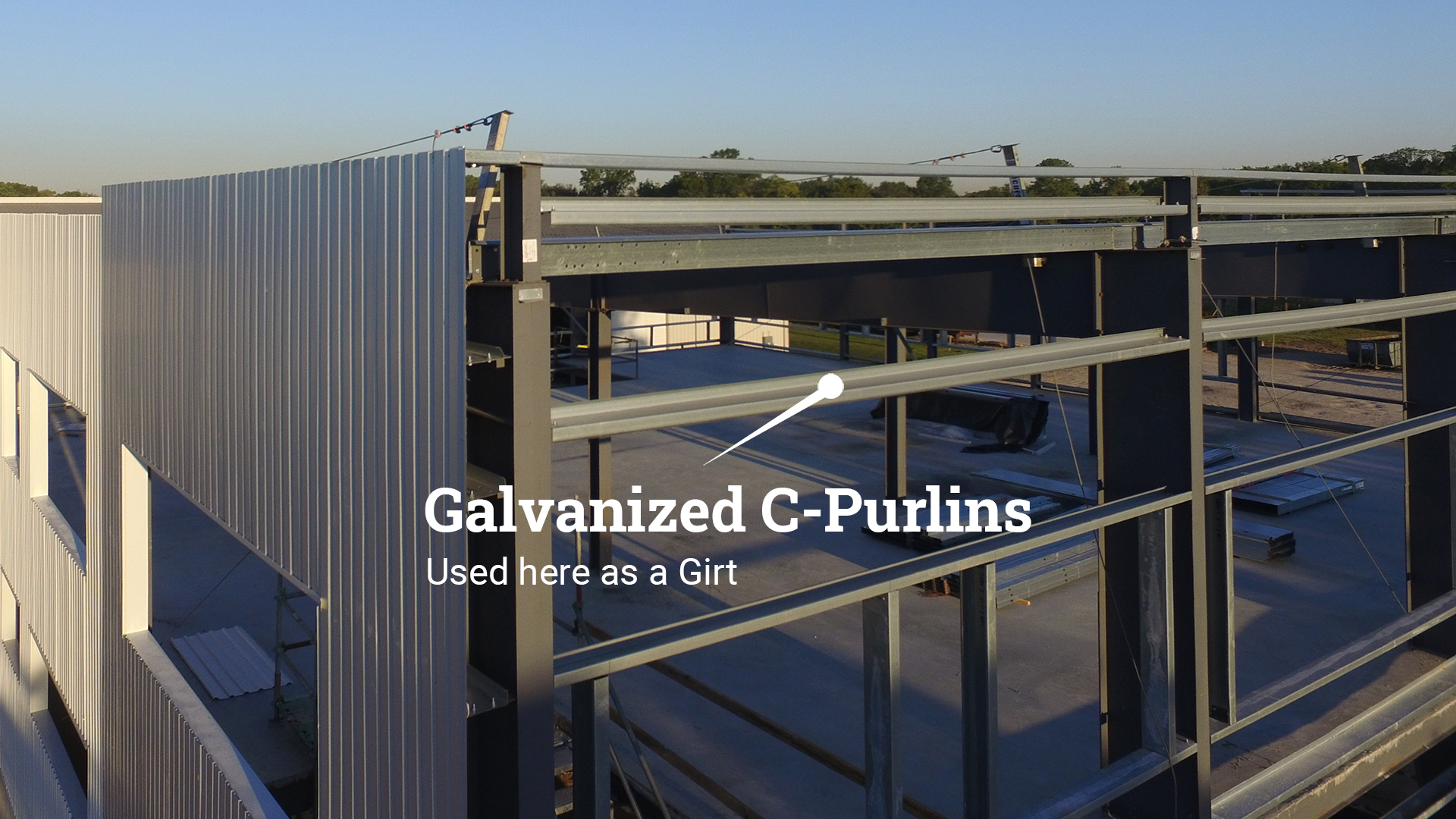 Galvanized C Purlin, used here as a Girt. Girts provide lateral support to the wall panel to resist wind loads and are used to attach the building skin
---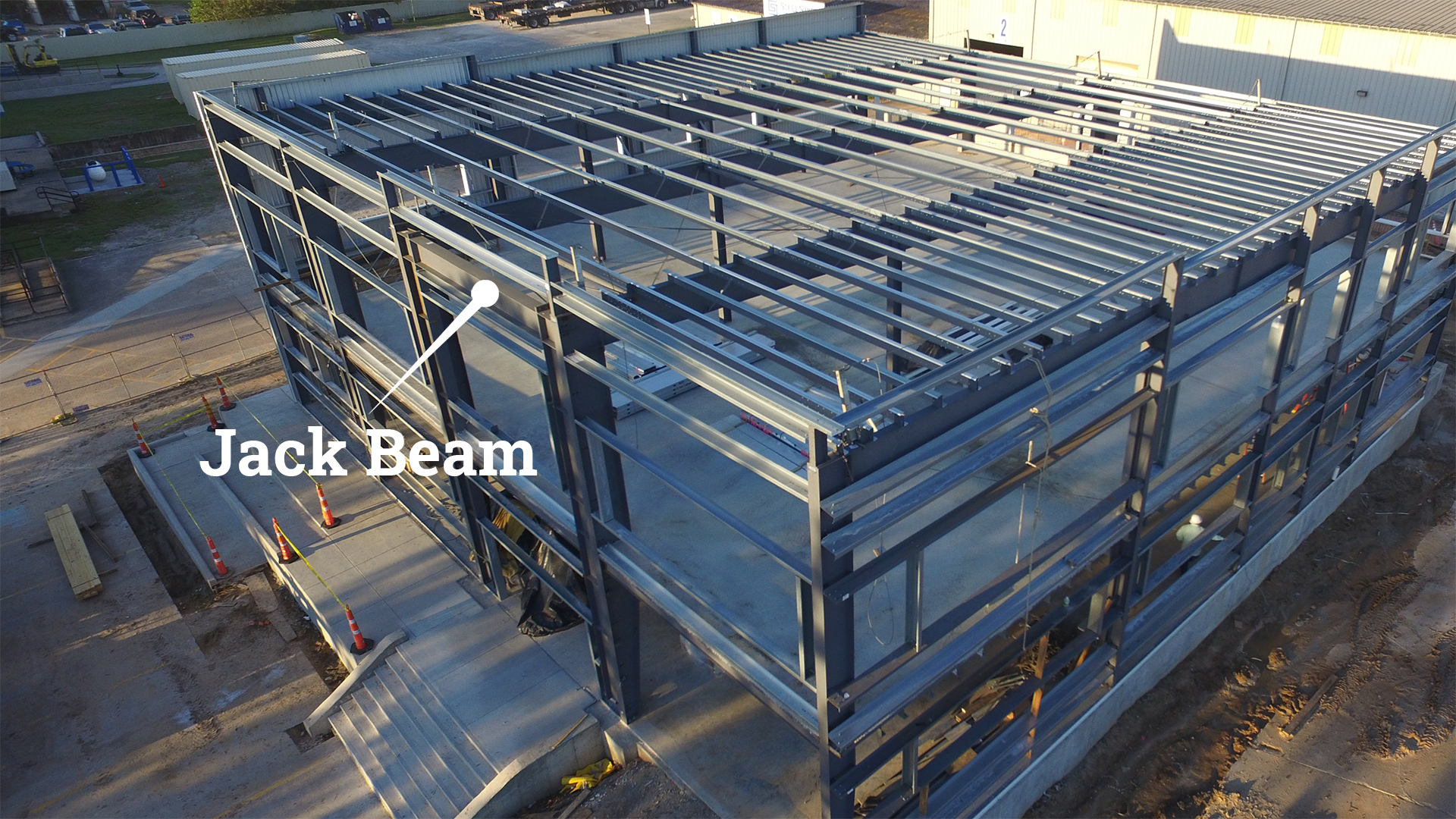 Jack Beams are used to support discontinued columns that do not extend to lower floors.
---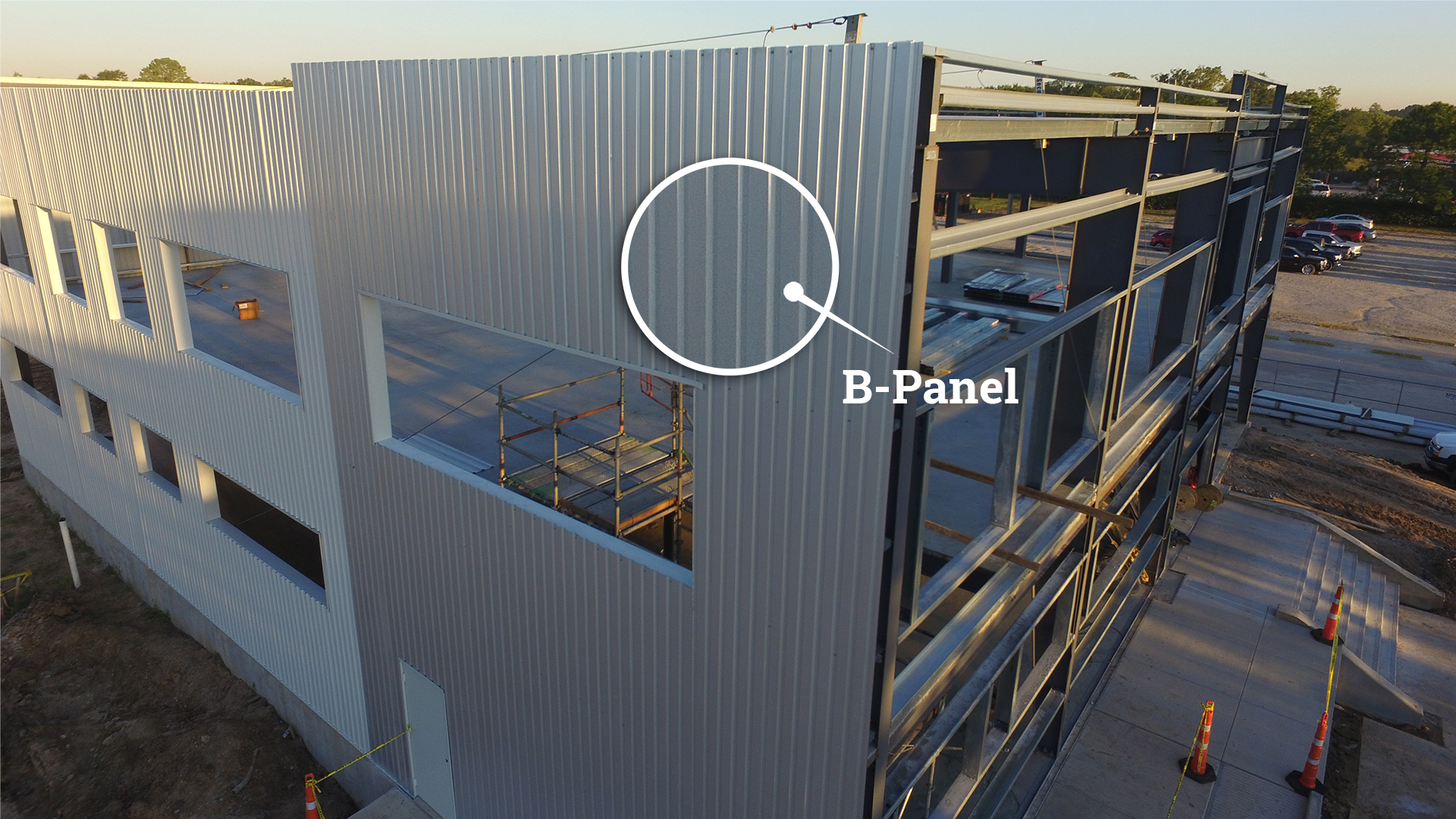 B panel used as support for Exterior Insulation Finishing Systems (EIFS). The finished wall will be stucco.
---