Our Private Label Paint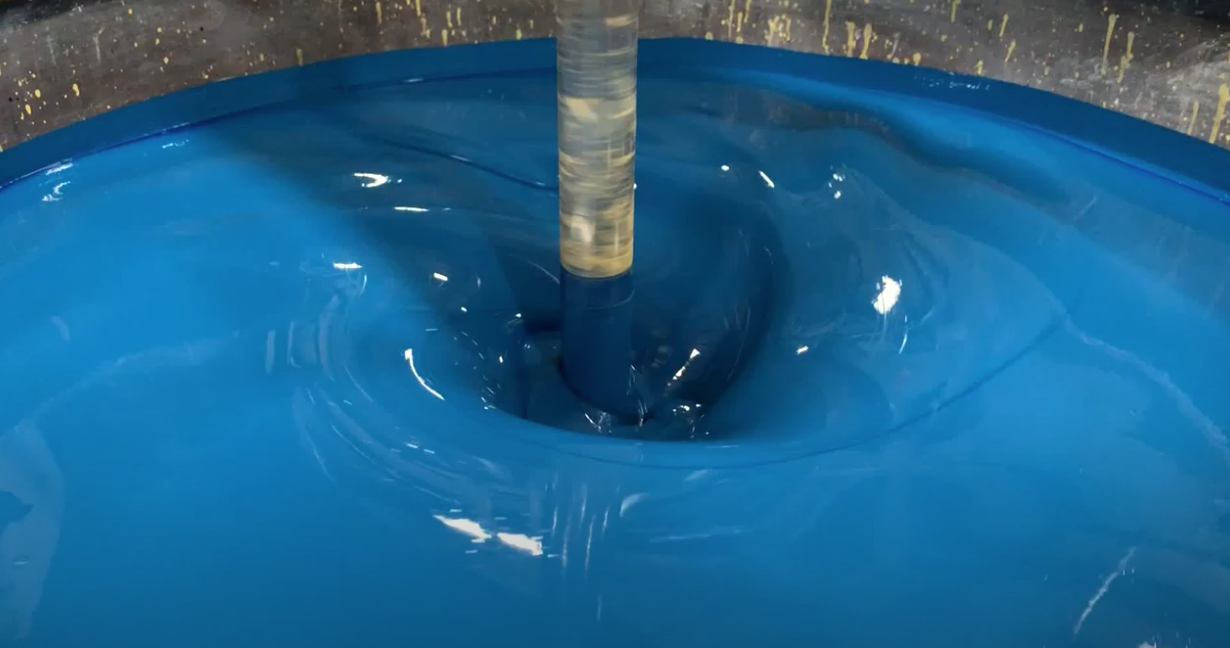 If you visit our showroom, you may have noticed that we have changed to a new private label paint over the past year.
We are always searching for new products to better meet the needs of our customers.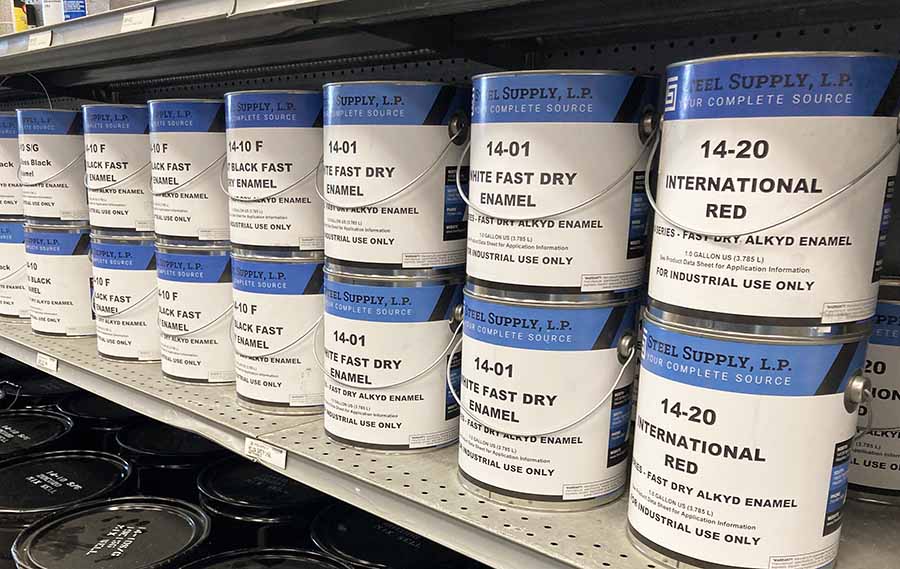 We sought out one of the industry-leading coatings manufacturers to produce a paint formula that was ideal for coating steel. Our requirements were an oil-based, fast-drying, U.V. resistant coating to protect your steel from the elements.
The result is what we believe to be one of the best coatings for steel in the industry.
Try it today, and if you are not happy with it, we will gladly refund your money.
Here, they are mixing up a batch in our favorite color – Steel Supply, L.P. Blue.
Available in 1 and money-saving 5-gallon cans and these colors:
Gray Primer
Red Oxide Primer
Black Gloss
Black Semi-Gloss
Black Flat
Black Temperature Resistant
White Gloss
Yellow Safety
Brown
Gray Battleship
Galvanize
International Red

But no Steel Supply Blue – sorry, that is just for us.
---