The Kinzua Bridge v The Forces of Nature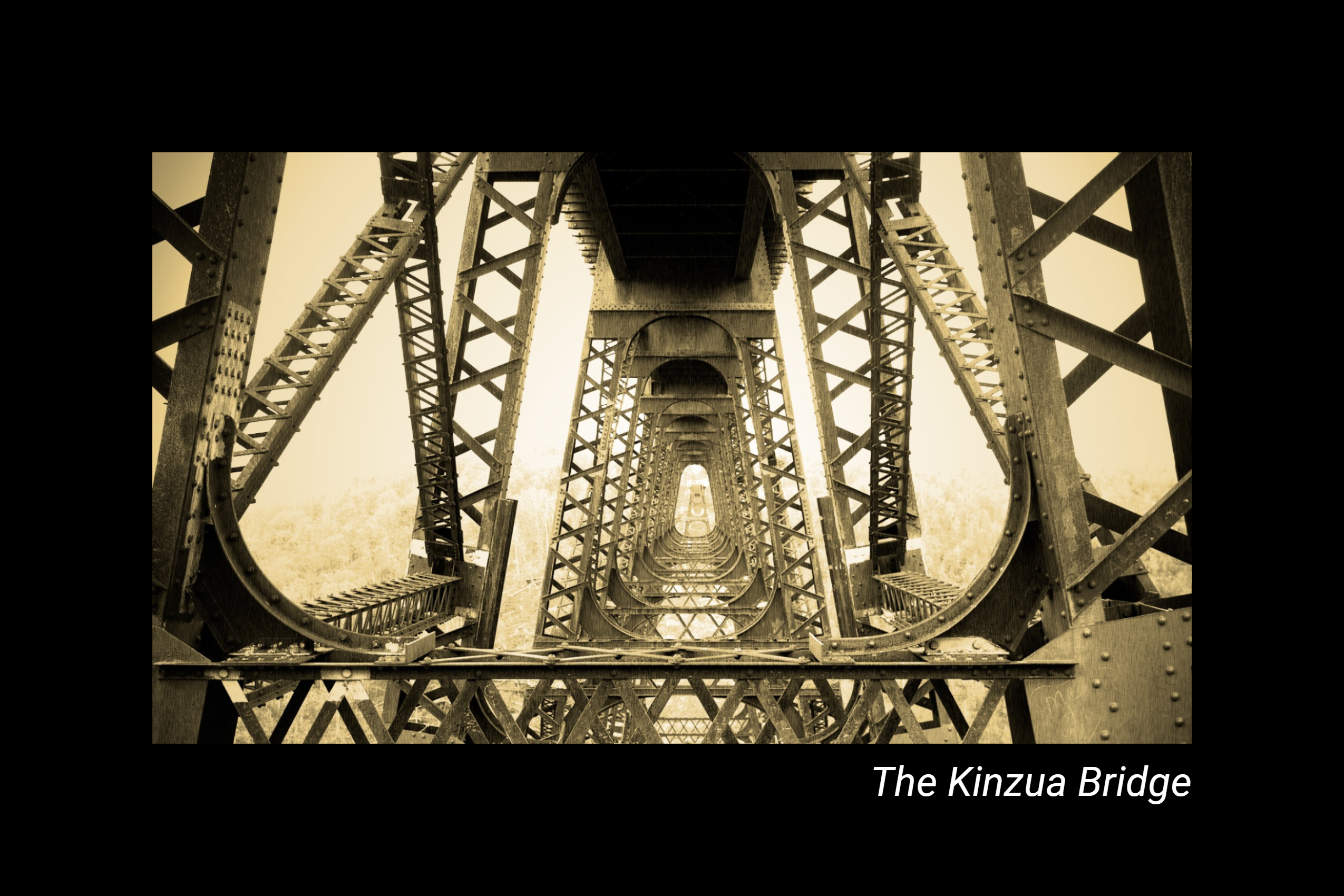 Here's a story you might have never heard of: The Kinzua Bridge
Sound familiar? No? Don't worry, it's quite interesting, which is why we wanted to share it with you because it's not very often that you hear about an F-1 tornado tearing down a bridge.
The Kinzua Bridge was built in 1882 in Pennsylvania and originally made from wrought iron. The bridge used mostly to transport coal and other materials. The bridge was the tallest and longest railroad bridge in the world at this time, which won the title "Eight Wonder of the World."
However, in 1900 the bridge was rebuilt with steel for heavier trains to pass through, but they reused the bolts used to hold the towers to the anchor blocks from the first bridge, eventually becoming one of the major causes the bridge got destroyed.
Fast forward to 2003; construction workers were working to restore the bridge after it became determined the structure was at risk to high winds. A storm went through the town, and an F-1 tornado struck the Kinzua Bridge. Because the bridge had previously reused rusted base bolts holding the bases of the towers to concrete anchor blocks embedded into the ground, it got destroyed in less than 30 seconds.
Unfortunately, the bridge did not get rebuilt because of the costs, so instead, they left the ruins as a significant visitor attraction. The remaining towers standing are called The Kinzua Sky Walk, which includes a new observation deck that allows visitors to view the bridge and the valley below.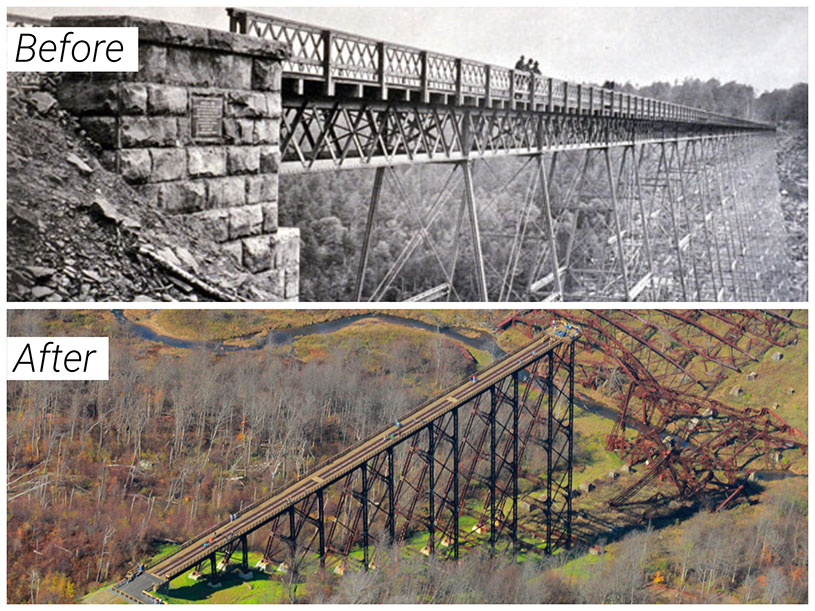 ---