Two Who Will Be Missed!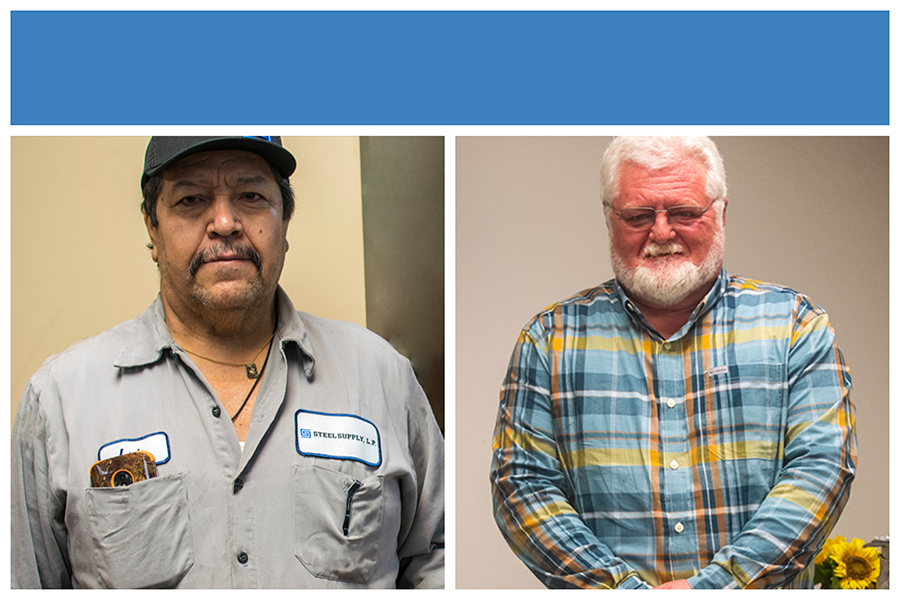 We want to honor two hardworking Humans of Steel Supply! Dave Ross and Jose Luis Guerrero have been working for Steel Supply for over 30 years. They are both exceptional employees and are retiring at the end of this year, and we want to share with you some insight into their time here.
Tell me about how technology has evolved since you started?
When I first started, fax machines were new, cutting edge technology. Internet connections were dial-up, and getting information over the web was slow and cumbersome. We relied on catalogs for product information. Nowadays, hard catalogs are pretty much obsolete; instead, all product information is now readily available online. We use the internet all the time, and it has opened us up to vast quantities of new information, products, and suppliers. It speeds up the whole process significantly. Now with the introduction of our website, we can offer customers more and more information and product options, and we can do it nationwide.
How have things changed since you started over 30 years ago?
Over the years, we have expanded and honed our vendor list and product list to get the best pricing & service available. It's a continuing process. We now stock a wide array of pipe fittings, flanges & valves from a variety of material.
What was the most enjoyable thing about doing your job?
I think the most enjoyable part of my job has been the challenge of learning an industry from scratch. I appreciate everyone else's contributions; there are too many people past and present to mention.
What's your favorite memory working there?
I guess my favorite memories are the people I met, learned from, and laughed with. I've enjoyed everything from working the counter with Marshall and Don back in the good old days, to working and interacting with our current staff and everything in between.
Dave is looking forward to hunting and fishing in his free time. He says he will miss the routine and the work he liked doing but is also waiting to be able to have an open schedule to do his favorite hobbies.
Jose Luis Guerrero says his favorite part about working here is being around good people, they're like family to him. He has been close to us since the beginning, and we are very grateful to have his help over the years. Jose said the company has grown since he first started, and it's grown in many significant ways. Jose desires to keep working after his retirement but also admits he needs to give younger people the chance to fill his position. He is thankful for all the years he's worked here.