What's On The Truck Today?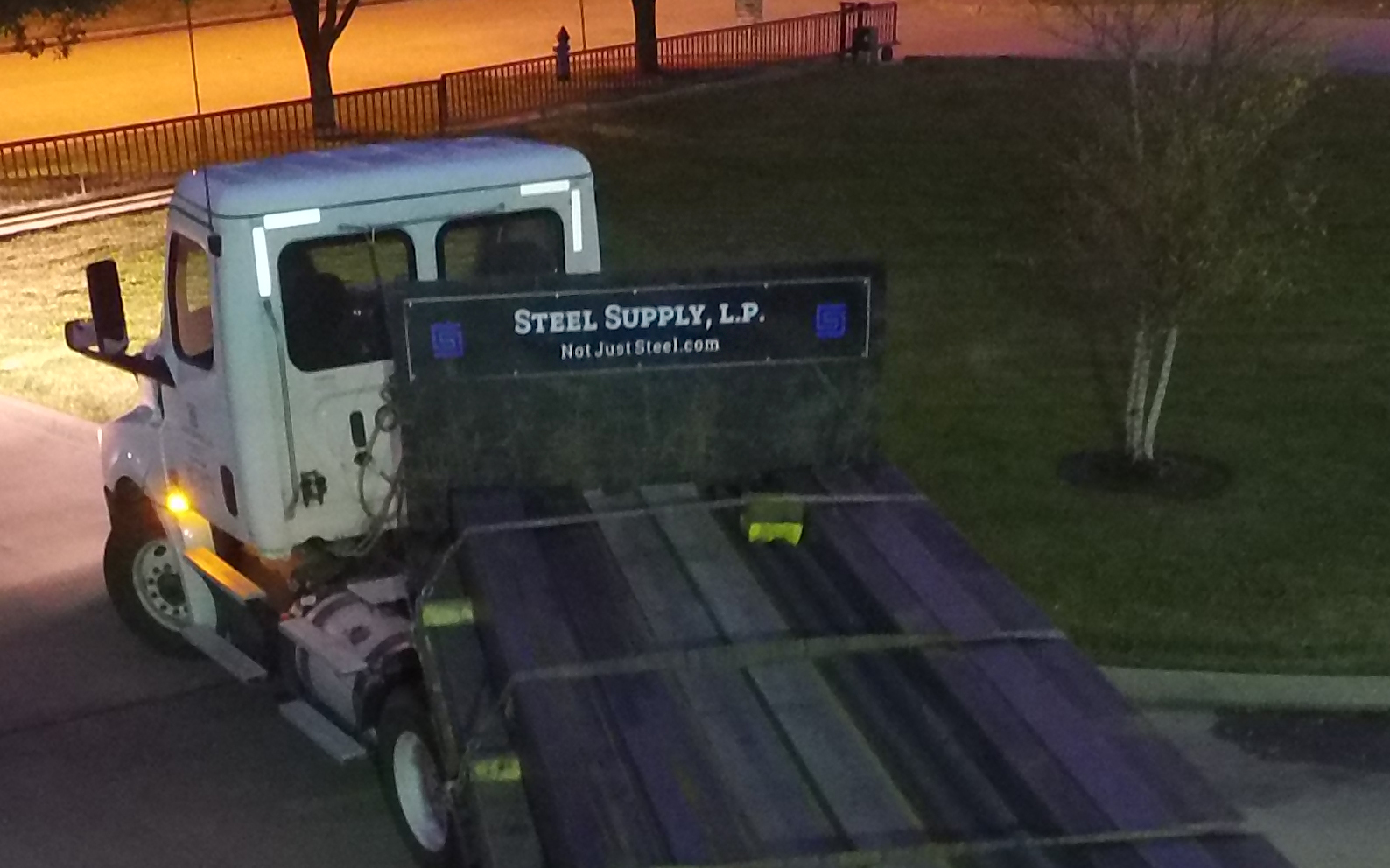 It's dawn, and one of our trucks is loaded and headed out today to Temple, Texas.
We thought it would be fun to review what is on this one truck.
First up, you can see four pieces of 12", ¼" wall square tubing. Square tubing is also known as HSS, Hollow Structural Shapes.
Next, you can see some Wide Flange beams here, W12 X 14, which means 12" nominal height and 14 pounds per foot. There are 3 pcs. 35' and 6 pcs. 45'. We typically stock Wide Flange beams between 20 feet and 60 feet long in 5-foot increments. Also included are a couple of slightly heavier W14 X 26 beams that are 40' long.
There are also some pieces of angle and flat bar there, five pieces of 2 x 2 ¼ angle at 20 feet 1 piece of flat bar that is ¼" thick, 8 inches wide, and 20' long.
One final thing you can't see because they are in the cab is – 50 lbs of 7018 5/32" welding rods.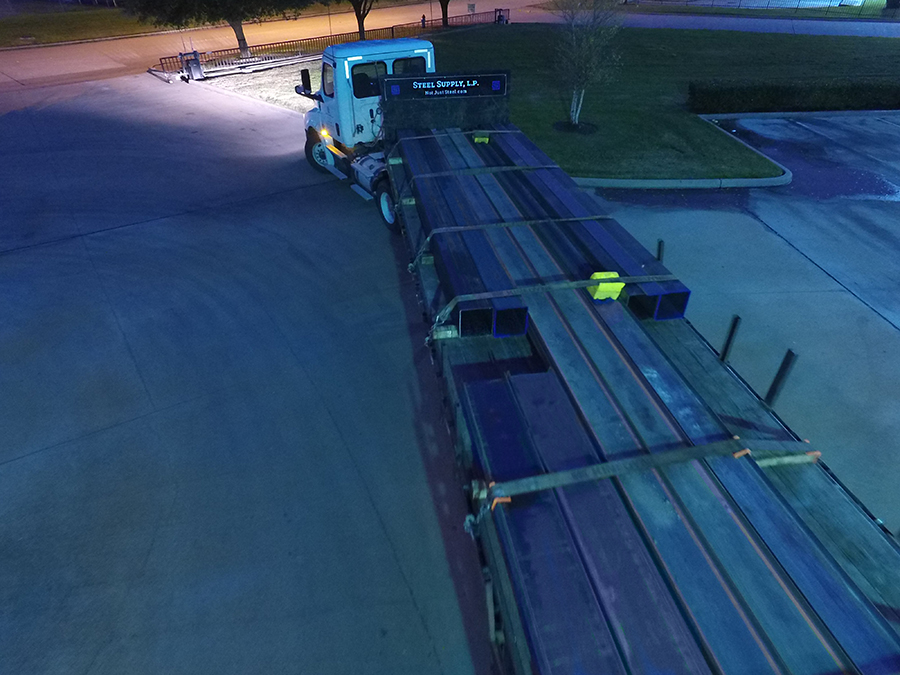 Our name is Steel Supply, but we are Not Just Steel.
Our goal is to have everything you need for your project and to get it all on one truck, delivered to you.
By the way, the yellow things are foam blocks to keep the load secure, all the way to Temple!
---