What's on the Truck Today?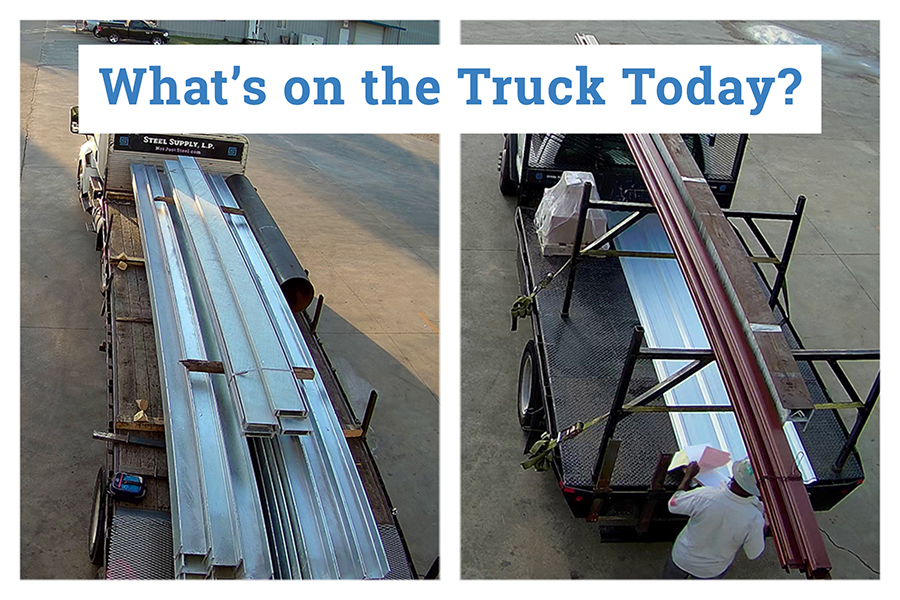 It's often fun to play a little game of What's on the Truck Today?
We offer so much more than just Structural Steel, and our trucks are a great way to see that.
For instance, there is quite a lot of Galvanized material here. Wide Flanges beams at 8" by 24/lbs per foot and 10" C-Channel at 15.3lbs/ft. We arranged to have these Galvanized at the customer's request.
You can also see a piece of 20" pipe, two different sizes of expanded metal, and a single piece of steel plate here.
Our little trucks work hard, too. Today's deliveries on this truck cover the entire range of our products.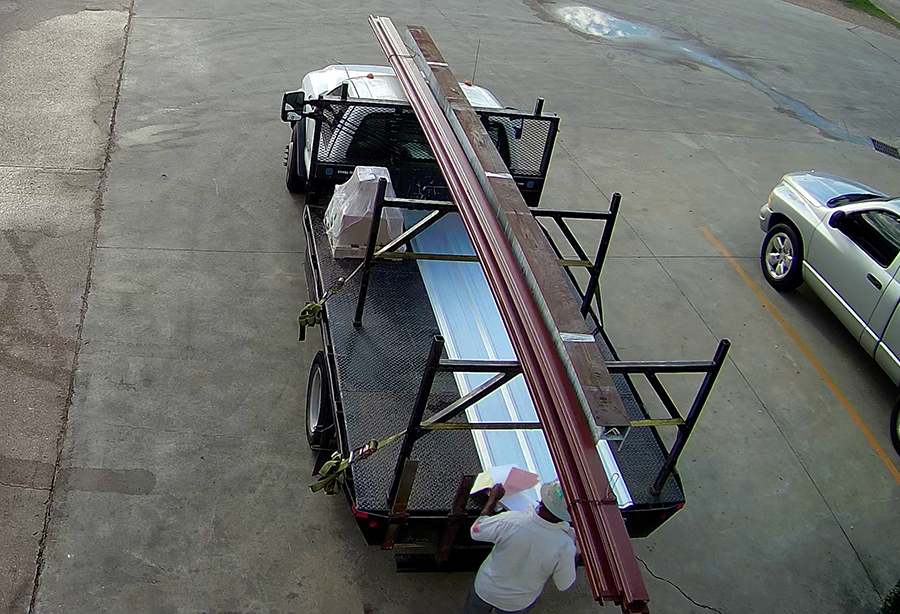 The Metal Building Products on this truck include Red Oxide Cee Channels and Galvalume R-Panels.
There are also a couple of Carbon Steel 8" flat bars.
A Wide Flange Beam and a couple of Angles that have been Galvanized are also included.
There is also a single Cold Rolled Round Bar nestled in there.
And finally, those pallets contain more than 2,000 pounds of Stainless-Steel Pipe Fittings.
This one truck summarizes why Steel Supply, L.P., is your complete source for Structural Steel and much more.
---