316 Stainless Beams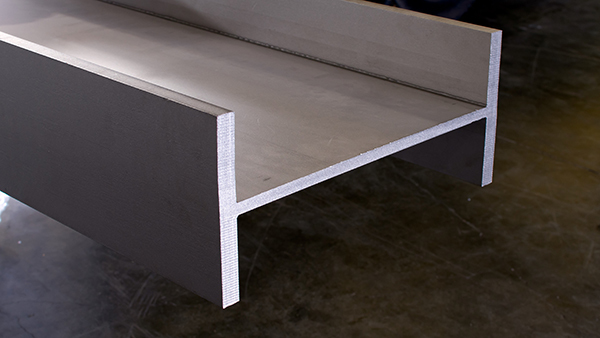 Ever seen a big, 316L Stainless Wide Flange Beam?
You have now!
That is a W16 X 57 316L Stainless Steel Beam that is 15 feet long.
We had 6 of them custom-made for a customer.
Since the demand for a specific, large size beam like this in Stainless Steel is not high enough for a mill to make them the way a normal Wide Flange Beam is made, these are laser fused.
Stainless Steel 316L plate is cut to the size needed and the pieces are welded together to form a Wide Flange Beam.
They are ever so slightly different than carbon steel W16 X 57 would be.
For instance, the specs for a W16 X 57 call for this:
Flange thickness: .715 inches
Web thickness: .430 inches
As a practical matter, 316L Stainless Plate is not made in those exact sizes, so a slightly different size is substituted, .750" (3/4) for the flange and .4375 (7/16) for the web.
The resulting beam actually weighs almost 62 pounds per foot though its exterior dimensions are the same as a Carbon Steel W16 X 57. This is due to the slightly larger material and the fact that Stainless Steel is a bit denser than Carbon Steel.
Finally, as you can imagine, these are not packaged the same way as Carbon Steel Beams: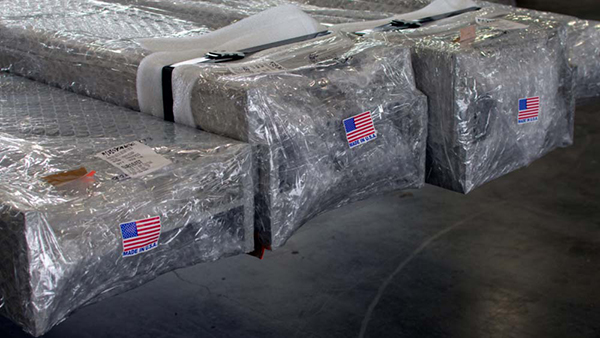 ---