Tailgating with The Texans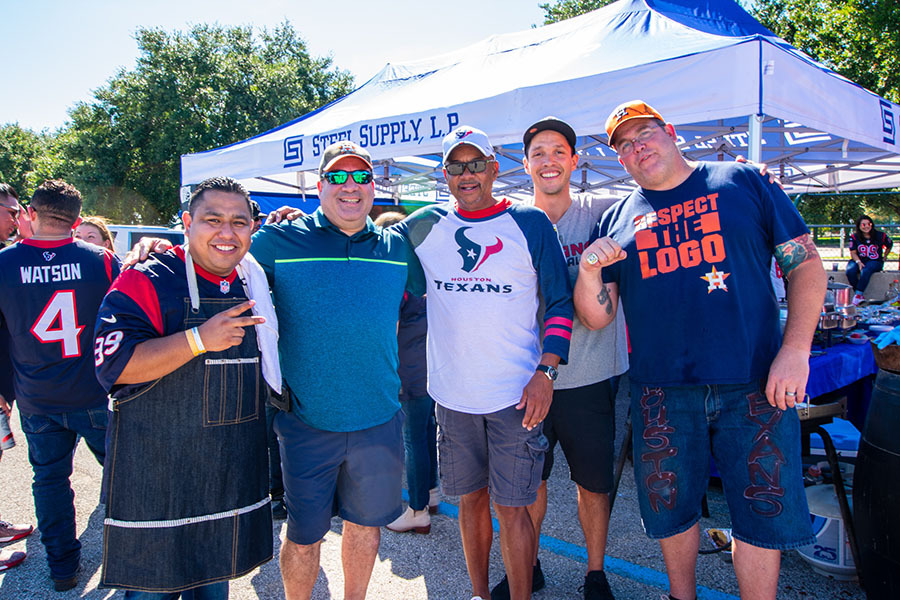 A day in Steel Supply's tailgate tent:
We want to tell you about our tailgate at the Raiders vs. Texans game, and even what our customers had to say! We tailgate at every home game, and we invite our colleagues, customers, friends, and family.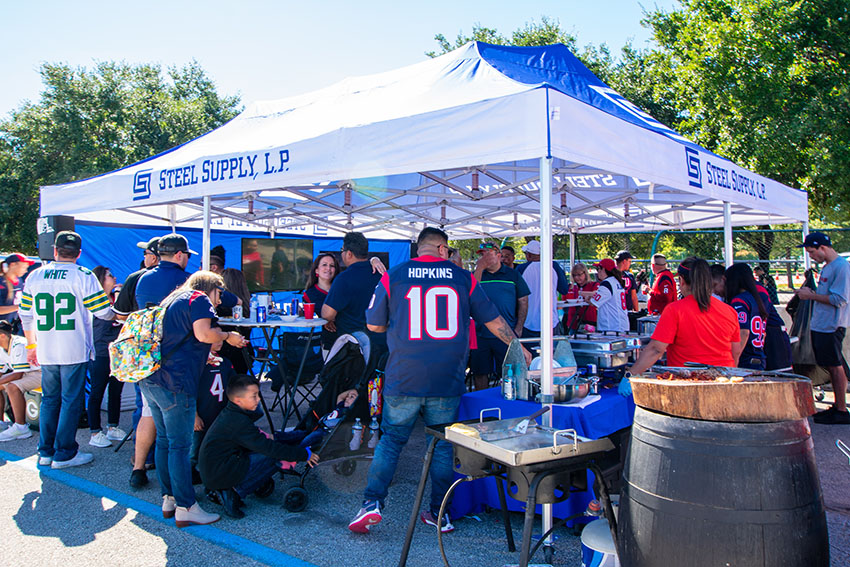 The weather was perfect for tailgating; it was warm and sunny. As we were looking for our tent, which was not hard to find because it says Steel Supply, L.P. all over it, we found David Morales preparing brisket with chorizo. The food was so good that we ate tacos twice, thanks to David for that delicious lunch.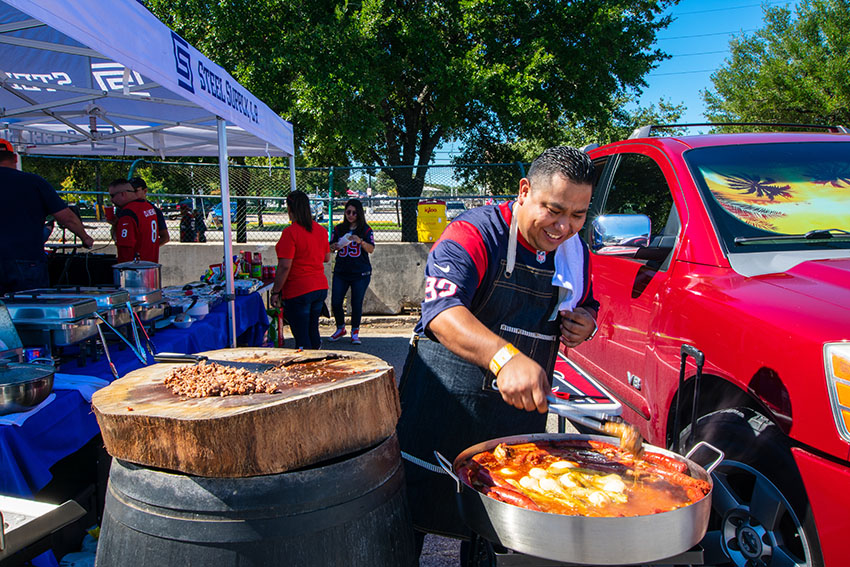 Under the tent, we had plenty of food, a D.J., two TV screens to watch the game, chairs, and tables. Let's not forget Steven Valencia, who was the bartender, whipping up some tasty drinks for our guests. I asked Steven why he recommends customers to come to visit us at the tailgate?
"It's just our way to show gratitude and appreciation for all they do. And we try to provide enjoyable entertainment."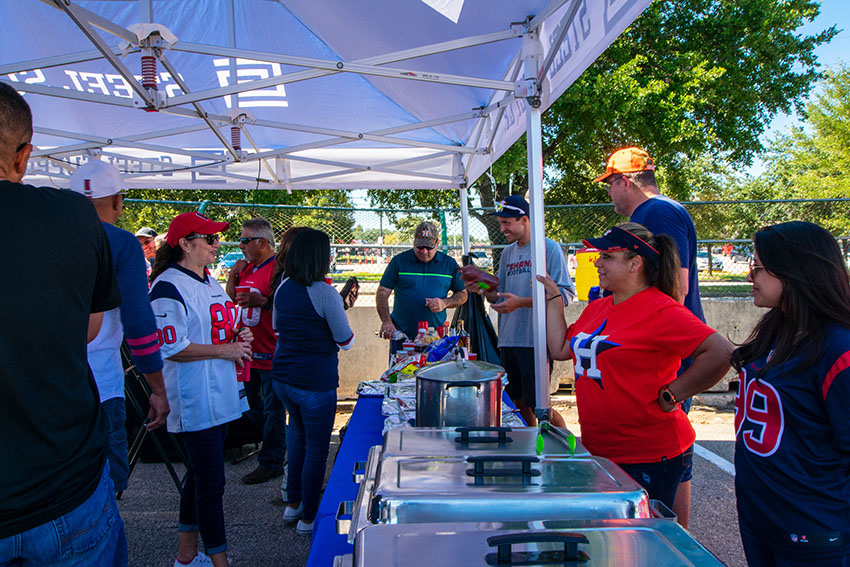 We asked two clients how long they have been a customer and why they preferred us over other companies:
Elizabeth has been a customer for about two years. The reason she loves being our customer is for the customer service we provide. "I am big on emails replied fast and having callbacks. I love working with you guys, and I won't buy steel from anybody else," said Elizabeth.
David has been a customer for about ten years. "I love those guys. I have no issues. My deliveries are always there when they have to be there. We can always work together if there is a small issue, which is rare, but you guys make it very easy for me," David said. "I've worked with other companies, but Steel Supply is the place I prefer."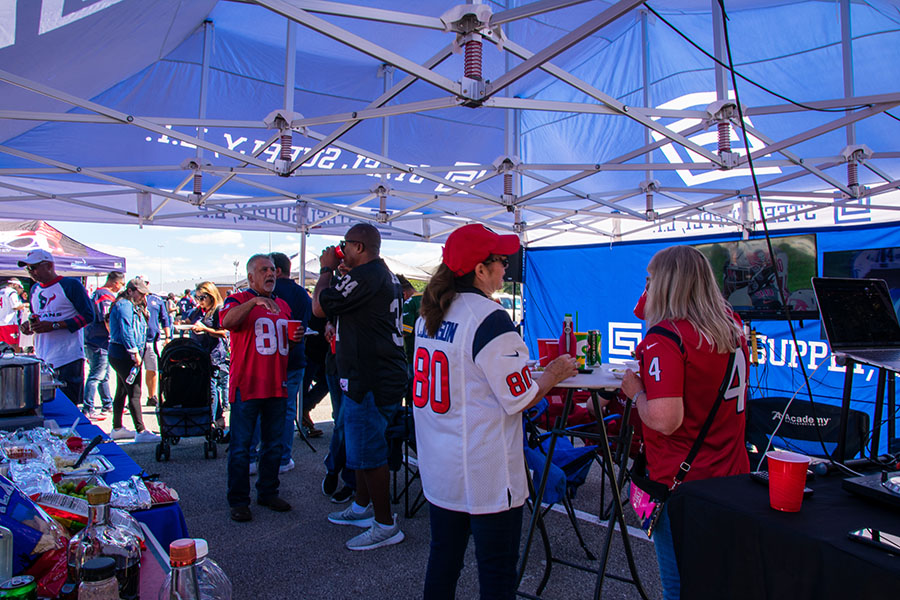 Hearing our customer's feedback makes us smile because we enjoy what we do, and we always want to hear from you. We always encourage our customers to visit, but be prepared to be taken care of when you come to join us for some fun! You can't miss some good food, a good game and a good time.
Even better, the Texans won!
---