Gate
Gate Valves open by lifting a round or rectangular gate out of the path of the fluid. Generally, Gate Valves are used with liquids and are designed to be either fully opened or closed. When fully open, the typical gate valve has no obstruction in the flow path, resulting in lower friction loss than other types of valves.

Gate Valves are also known as sluice valves.
Rising Stem Gate Valves provide a visual indication for the valve status.
Gate Valves are stocked in sizes from 1/2" to 6".
Available in a variety of materials including brass, bronze and cast steel and forged steel.
We carry Threaded, Socket Weld and Flanged End Gate Valves.
Sizes are Nominal Pipe Size (NPS) -
size chart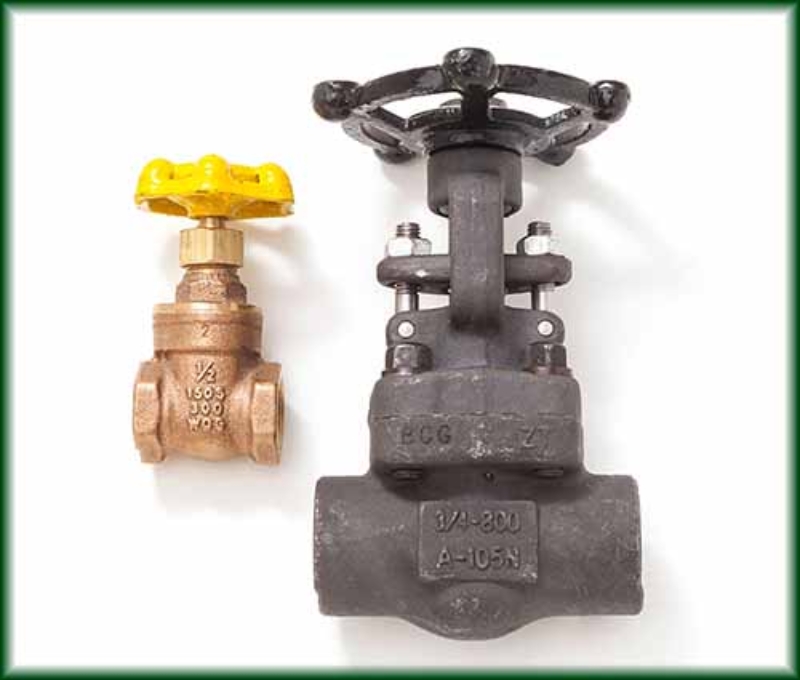 Help
To start, select size. Follow the green box to refine selections as desired. Click "Lookup Product" any time after selecting size to display products matching criteria entered so far. Fields autofill when only one choice. Or use search box above.
---