Spiral Wound
Spiral-wound gaskets are a mix of metallic and filler material where the gasket has metal wound outwards in a circular spiral with the filler material wound from the opposing side. The metal provides structural support while the filler material acts as the sealing element.
Spiral Wound Gaskets are often used in high pressure, high temperature applications.
Stocked in sizes from 1/2" to 24".
Spiral Wound Gaskets are sized by the pipe size and class of the flange with which they are to be used.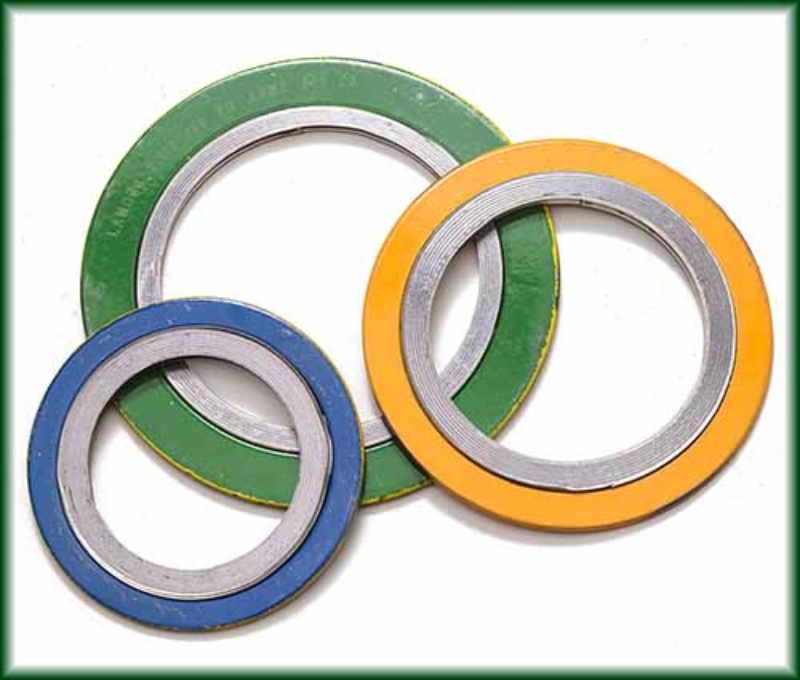 Help
To start, select size. Follow the green box to refine selections as desired. Click "Lookup Product" any time after selecting size to display products matching criteria entered so far. Fields autofill when only one choice. Or use search box above.
---